By Bruno Silva on Oct 22, 2010 with Comments 0
---
Providing proper training on customer service to your staff can yield very positive results. especially if you give them a follow-up program to ensure the efficiency of said training. The hospitality industry is people-oriented; thus, providing quality customer service takes prime importance. Developing a more efficient customer service environment in this industry need not require tedious steps and guidelines.
Procedure:
Step 1
Involve all your employees. Make sure your staff participates in the evaluation of their present personal knowledge and attitudes about certain issues. Once you have come up with the needed information, develop a training program that can accommodate your schedule as well as your employees'. Conduct a feedback session as a follow-up step to ensure your employees' sustainable improvement.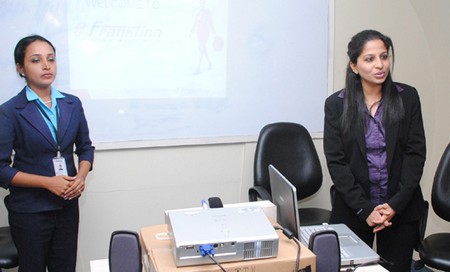 Step 2
Design a simple tool to pinpoint customer-related problems. List the complaints and suggestions your guests and employees point out. See to it you make one questionnaire for your staff members and another for your guests. Involve all employees who provide service to guests like bellhops, housekeepers, front office personnel, valets, concierge, etc. Provide questionnaires to your guests as well. To further deepen your grasp of the issues at hand, conduct a short interview. Be resourceful as well. Surf the Web or read trade journals to learn what other customer service issues other hospitality facilities consider. Collate as much reliable information as you can.
Step 3
Create a training program that responds to the information you collated. You can also adapt a generic training program suited for your circumstances. Your employees will need to spend extra time on this. Ask them either to arrive early or stay a little late so they can fully participate in the activity you've prepared. Prepare everything you need, including training hand-outs and training session schedule. By doing so, you can have a foresight about the amount of extra expenses you will incur and the optimum efficiency of the training activity. Enjoin managers and supervisors. When trainees feel everybody approves of the training's objectives, they tend to be more cooperative, thus ensuring a more effective training.
Step 4
Clearly set the training's objectives. Let everyone know what you expect to accomplish. Each objective must be specific, measurable, attainable, realistic and time-bounded. See to it the training covers how to effectively improve personnel attitudes, skills and information. Prepare group discussion topics and exercises. Be creative and resourceful. Let participants view short slides or videos clips showing good and poor customer service practices. Utilize other training devices like role playing. As much as this training is geared toward improving your staff's customer service orientation, do not expect all of them to change their inappropriate behaviors overnight. Some may need more coaching from you. When the training activity concludes, find time to speak with your employees. Point out to them the benefits of improvement to the company and to them. Recognize areas in which they need more training, and find ways to properly provide it.
Step 5
Do not forget to conduct a follow-up program. Make sure you provide your employees a venue for sharing feedback after the training. Identify improvements like their new ways of serving guests. Failing to reinforce will only make old habits return. Give instructions to supervisors in suitable ways for providing helpful feedback. Recognize employees who exhibit improved customer service.
Filed Under: Uncategorized
About the Author: Bruno Silva is an entrepreneur from Portugal with over 15 years of experience in Online Marketing. He is also a blogger and writes on variety of topics from online marketing to designs, cars to loans, etc.
Comments (0)