By Darlene Aronson on Oct 22, 2010 with Comments 0
---
Any candidate running for office at any level needs a well-written campaign speech so he presents himself to the public using easy-to-understand language, reasonable and coherent arguments and utmost sincerity.
A campaign speech should follow the essentials of speech writing. It must include a strong introduction designed to grab the attention of the listening public. It must also clearly state the candidate's position. Furthermore, it must clearly mention how he can change his audience's lives should he get elected.
Apart from a well-written campaign speech, another must for the candidate regards practicing the speech to the point of perfection. This will ensure he creates the impression of naturalness and sincerity.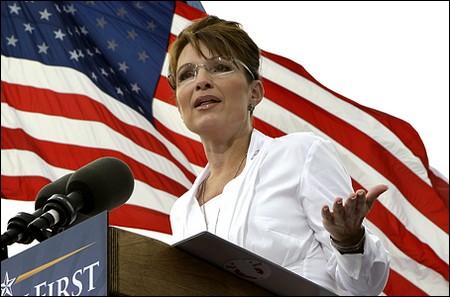 Instructions
Step 1
Start with the question, "What must the voters know from me?" Carefully consider the main points you want to include in your campaign speech. Brainstorm with your closest supporters, and take note of all the strong points suggested and considered during the brainstorming session.
Step 2
Write your introduction. The opening prepares your audience and sets the tone of your speech; thus in writing it ensure you include two essential things: a dynamic attention-getter and the main theme of your speech. An attention-getter captures the attention of your audience. You can use a joke, a story or a quote. Mentioning the main them of your speech prepares your listeners as to what to expect from your entire campaign speech.
Step 3
Write the body. The main text of your speech should mention your primary points or positions. Elaborate on each position by giving an example. Focus on the hows and the whys of the issues you will raise. Avoid beating around the bush. Aside from losing your audience's attention, you might also lose their train of thought.
Step 4
Use language appropriate for your audience. Avoid using big words unless the situation requires for it. Remember that your purpose for delivering the campaign speech is to express yourself and not to impress (or unimpress) your audience with your wide vocabulary. Talk to your audience on a personal level. Voters want to get to know you better through the campaign speech you will deliver, so use this opportunity to your advantage.
Step 5
Conclude your campaign speech by mentioning why you will serve as the best candidate. Emphasize how your voters' lives will improve should they elect you. Stay away from using cliches and do not make promises you cannot fulfill regardless of how tempting. Traditionally, politicians have used cliches and empty promises in their campaign speeches. The public might have listened to a lot of that over the years, so set yourself apart with directness and sincerity.
Filed Under: General How To's
About the Author: Darlene Aronson holds a degree in English literature and is a college teacher in Texas, USA. She likes to help others by sharing her experiences in education and training field. She has written for many blogs as well as local magazines.
Comments (0)