By Roberta Southworth on Nov 08, 2010 with Comments 0
---
Unlike Chapter 7 bankruptcy, chapter 13 bankruptcy does not exempt you from paying your debts. After a Chapter 13 bankruptcy discharge you will still have to pay your creditors, but the court will reorganize your finances in a way that you can afford regular payments. The bankruptcy process is complex, and while you can file for bankruptcy on your own, ideally you should hire a bankruptcy attorney for help. You may also want to seek the service of a bankruptcy trustee who will investigate your affairs, ensure you are not committing fraud, and ensure you understand how the process works. A bankruptcy trustee is also there to protect the interests of the creditors as well as ensuring your rights as a consumer are respected. You can file Chapter 13 bankruptcy by following these guidelines.
Gather all documents that will allow the court to assess your debts, income and assets. Only after a full analysis of your financial situation will the court make a decision and determine a financial plan for you.
Get a Chapter 13 petition from any office supply store or download it online. Fill in the petition carefully, making sure you provide all the required information and practicing honesty in your statements.
Attach to the petition bank statements from the last couple of months, your last tax income return and recent pay stubs.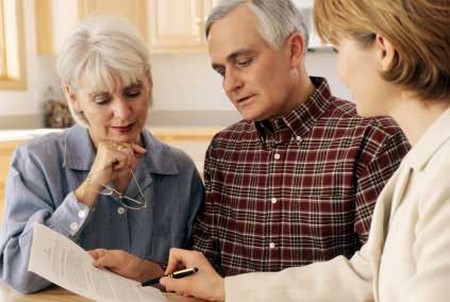 Include a list of all your creditors and how much you owe each of them. Attach to the petition recent statements from your creditors to show exactly how much you owe. Think carefully and do not omit any creditor, including car loans, mortgage, medical and study loans, credit cards and personal loans.
Think about all other options before actually filing for Chapter 13 bankruptcy. Keep in mind that your bankruptcy will appear on your credit history for many years and will severely affect your credit score. Seek advice from credit counseling agencies. They might have the ability to offer you a payment plan you can afford. Get a certificate from the credit counseling agency to prove to the court you tried all other options before filing for bankruptcy.
If you decide to go ahead with a Chapter 13 bankruptcy, contact a

bankruptcy law attorney

. Get recommendations from friends or find a bankruptcy attorney in your area on the Internet or in the phone book. Provide the bankruptcy attorney with all your financial documents. She will take care of filing the motion and all the formalities with the court.
You will receive a notification and a hearing date. The court will also notify all your creditors that you filed for Chapter 13 bankruptcy, and then those creditors might come to your hearing and challenge your motion. After the hearing you will receive the decision of the court regarding your case.
After a Chapter 13 bankruptcy discharge you will continue to make payments to your creditors under the new terms. You should have the ability to make all payments according to your reorganized financial situation. Make payments on time to start rebuilding your credit history. If you decide to attempt to get a car or house loan during your bankruptcy, you will have to get permission from your trustee or from the court.
Filed Under: General How To's
About the Author: Roberta Southworth is a psychiatrist by profession. She likes to help out people by writing informative tips on how people can to solve their family and relationship issues. She is currently staying in Ireland. She has 5 years of couple counseling experience.
Comments (0)