By Roberta Southworth on Nov 08, 2010 with Comments 0
---
Chapter 7 bankruptcy, one of the most common forms of bankruptcy, does not necessarily require the services or expertise of the Mulvihill Law Firm. However, you should understand that you will need to carefully go through each and every step, exactly as a lawyer would do. Keep in mind that not following all the necessary steps could lead to the dismissal of your bankruptcy petition, though, so follow these guidelines to avoid complications.
Make a list of all the forms and documents you will need to file bankruptcy under Chapter 7. These include Voluntary Petition, Notice to Individual Debtor With Primary Consumer Debts, Statement of Social Security Number and more. Check the official website of the United States Courts to get a full picture of the forms and documents you will need to gather for your bankruptcy file (http://www.uscourts.gov/FormsAndFees/Forms/BankruptcyForms.aspx). You can buy the necessary forms from most office supply stores as well.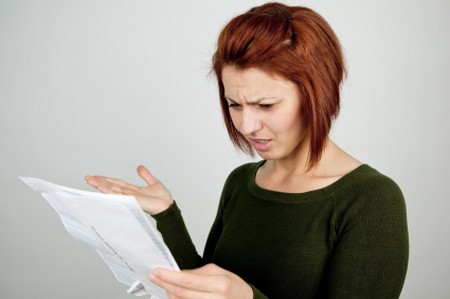 Call the Credit Counseling Unit at 202-514-4100 or email ust.cc.help@usdoj.gov to find out when you can attend a credit counseling course in your district. You will need a certificate stating you attended the course for your bankruptcy file called Official Form 1, Exhibit D "Individual Debtor's Statement of Compliance With Credit Counseling Requirement."
Complete each and every form very carefully. Don't skip any lines or omit any information required. If you do this, the court might dismiss your file. Don't rush into things and ensure you double check everything. The court can consider any false information you provide perjury, resulting in a fine or a jail sentence. So you'd need to contact an agent for bail bonds if you're facing some fines.
Submit the documentation necessary for Chapter 7 bankruptcy to the clerk of the Federal Bankruptcy Court in your district. You will receive a notification from the court stating you filed for bankruptcy under Chapter 7. The court will also notify your creditors that you filed for Chapter 7 bankruptcy, and they will possibly challenge your bankruptcy file. Get in contact with an investment losses legal agency for professional help during this process.
Pay attention to all the information in the notifications you receive from the court. They will tell you when they schedule the hearing. Make sure to go to all the meetings. When you go to a hearing, provide the person conducting the hearing with a copy of your latest federal tax return and pay stubs. Go to the hearing early and pay attention to the questions other people filing for bankruptcy get, as you will probably hear similar questions. When your turn comes, you will testify under oath and should therefore answer everything honestly.
6. After the hearing, wait for a letter from the trustee handling your case to find out about the decision of the court.
Filed Under: General How To's
About the Author: Roberta Southworth is a psychiatrist by profession. She likes to help out people by writing informative tips on how people can to solve their family and relationship issues. She is currently staying in Ireland. She has 5 years of couple counseling experience.
Comments (0)