By Roberta Southworth on Nov 08, 2010 with Comments 0
---
Custody cases tend to be complex. You can handle a custody case on your own, or you can decide to hire a family lawyer. Either way, you should follow these steps to file for child custody.
Talk to a child custody attorney or any other attorney who has handled family law cases before or you can check them online try Jensen Family Law. Find out in a broad sense what you need to do, how much it will cost, and what outcome to expect.
You can have as little as one meeting with a lawyer to get some basic information about your child custody case. In this case, you will pay only a fee for that meeting. Hiring an attorney for the whole case will prove more expensive, but you will have an experienced person at your side to help since child custody cases usually prove complicated. If you decide to file for child custody on your own, keep in mind that you can change your mind in the process and get an attorney at any time.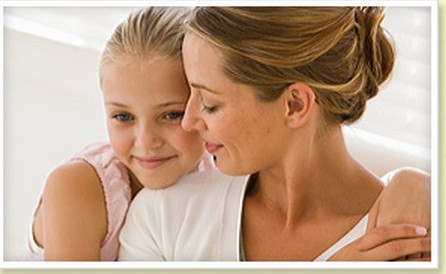 Ask friends and family members for advice. Some might have gone through child custody cases themselves and therefore can probably tell you what to do, what to expect and how to proceed. They might also offer advice on whether to get a child custody attorney or not and can perhaps recommend good attorneys. Remember, though, that every child support case differs from the others and your case might unfold in a way different from what you've heard from acquaintances.
Go through the laws that regulate child custody in your state, especially if you decide to proceed without a lawyer. You can find legal resources at http://www.findlaw.com/.
Find the family court in your area and go to the clerk's office. Ask for the form you need to fill out for filing your case. The court personnel can assist you with filling out the forms and other procedures, but cannot offer legal advice. Still, don't hesitate to ask as many questions as you need to ask regarding what documents you need besides the child custody petition as well as about how you need to proceed after filing the case. Also, take a look at the forms and see if you understand everything. If something remains unclear, politely ask the court personnel to help. Understand that they are busy, but exercising patience will get you answers eventually.
Fill out the custody forms carefully and return to the clerk's office to file the custody petition. You will have to pay a filing fee. Make sure to ask about the quantum of the fee in advance and have everything ready when you decide to file the petition.
You might have to send a copy of the petition to the other parent, or the court might handle the notification. Ensure you ask the clerk about the specific procedures in your area.
Filed Under: Family & Relationships
About the Author: Roberta Southworth is a psychiatrist by profession. She likes to help out people by writing informative tips on how people can to solve their family and relationship issues. She is currently staying in Ireland. She has 5 years of couple counseling experience.
Comments (0)