By Roberta Southworth on Nov 10, 2010 with Comments 0
---
Chapter 13 bankruptcy makes it difficult to get new loans, especially if it deals with big loans such as those related to cars or houses. While getting small personal loans does not prove that difficult and can help you rebuild your credit score, you should thoroughly analyze your financial situation before taking on a house loan. In doing so you will commit yourself to a long-term loan and will have to make sure you can make the payments to ensure you do not get into debt again. If you do not want to wait until your credit history has recovered, follow these steps.
Make all your payments on time for a couple of years. If you prove a new-found level of responsibility and establish a positive repayment history while in bankruptcy, you have more chances of getting you loan approved. You can try getting a house loan even earlier, but lenders will likely refuse your request or impose higher interest rates that will make it difficult to keep up to date with your payments.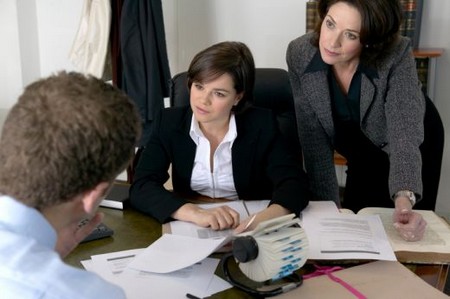 You cannot proceed with buying or building a custom build home without the approval of your trustee. Discuss your plans with the trustee and find out if he will approve your request. Your trustee has to make sure you continue to pay your creditors and therefore might choose not to allow you to take on other expenses. And if you've been granted the loan then make sure to read the article for tips on how to properly pick the right location for your home.
If your trustee has doubts about approving your house loan, try paying off some of the debts. Ask for the payoff balances and see if you can liquidate any of the smaller debts. Gather the necessary sum, make the pay off and discuss the situation with your trustee again. He might reconsider his decision if you prove your financial situation is recovering and you are slowly getting out of debt.
If you still don't get the approval of your trustee, you can file a motion and address the judge. The rules for asking for a judge's permission to buy a house under Chapter 13 bankruptcy vary from state to state. Your bankruptcy attorney can help you with the procedure. If you're handling the case on your own, you might want to seek legal advice at this point to ensure success. When you get the chance to address the judge, explain your situation and why you want to purchase a house at this point. You can also visit immobilierkennylangburt.com for more information.
Once you get permission from the court to apply for mortgages, look for a lender who works with persons under Chapter 13 bankruptcy. Not all lenders will approve your loan even though you have the court's permission. Your trustee might know and recommend lenders that work with people in your situation. This home builder in Chicago can help you build an affordable house. Your attorney might also have the ability to help you in this matter.
Filed Under: General How To's
About the Author: Roberta Southworth is a psychiatrist by profession. She likes to help out people by writing informative tips on how people can to solve their family and relationship issues. She is currently staying in Ireland. She has 5 years of couple counseling experience.
Comments (0)