By Darlene Aronson on Nov 10, 2010 with Comments 0
---
Laws protect your work if you choose to copyright your written material. Others cannot use copyrighted work without asking your permission and you then stating the terms. If you intend to copyright all your work, understand that it won't come cheap. You might choose to copyright only your best work and let others use some of your work for free. After all, this can indicate a compliment to your skills and it work as good publicity.
To officially copyright your work, you need a read-only copy of your original work or a typed copy paper.
The audio fingerprinting companies can help protect your content.
Go to the United States Copyright Office to register your work. You can do this on their website as well (http://copyright.gov/). Fill out the appropriate form, upload the file and pay the registration fee. The fee usually sits somewhere around $35. You can also print the form, attach the typed copy of your work and send it to the United States Copyright Office.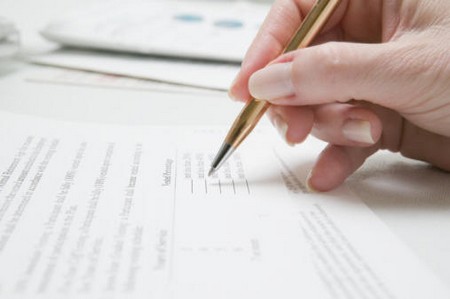 The copyright office will send a certificate by mail stating that your work is copyrighted. It might take some time before you receive your certificate. Protect your work in the meantime by stating that it currently has the designation of "pending copyright."
After you receive the copyright certificate, ensure you mark the work as copyrighted. You will get a copyright number. Include that in your mark. People might want to use it to get your permission through the copyright office. Don't forget to include your contact details (such as an email, phone number or address) so people can contact you to get copyright permission.
Understand that copyright laws allow for the use of copyrighted materials for certain purposes, such as educational means or criticism. Some might use small portions of your work for these purposes, and you cannot take any legal action against such uses. Check the resources on the website for the copyright office to know when others can use your work without permission.
If someone sends a request for using your copyrighted material, you have to respond stating the terms in which they can do so. The terms are totally up to you, but take care to avoid exaggerated requests. Evaluate your work and don't ask for too much money. If you need only recognition, just ask that the user state the author, your website and a link to it. You should also clearly state what portion of the work that person can use.
If you find someone has used your copyrighted work without permission, you have the option of taking legal action against that person. First send a notification stating that you have copyrighted your work and ask that person to stop using it. If that person doesn't comply, you can file a lawsuit to ask for damages and get an infringement on that person using your work.
Filed Under: Education & Training
About the Author: Darlene Aronson holds a degree in English literature and is a college teacher in Texas, USA. She likes to help others by sharing her experiences in education and training field. She has written for many blogs as well as local magazines.
Comments (0)