By Roberta Southworth on Nov 03, 2010 with Comments 0
---
Nothing affects your credit score so badly as a bankruptcy. It might take several years before your credit history recovers from Chapter 13 bankruptcy and up to 10 years to get it erased from your credit report. That said, you can take steps immediately after a Chapter 13 bankruptcy to start rebuilding your credit score.
Organize your finances and learn from your past mistakes. Avoid debt at any cost and devise a schedule of your payments. Before committing to any new credit, think twice about whether you can afford it. Make all payments on time to start building your reputation with banks as a trustworthy client. More than one-third of your credit score has to do with your paying habits.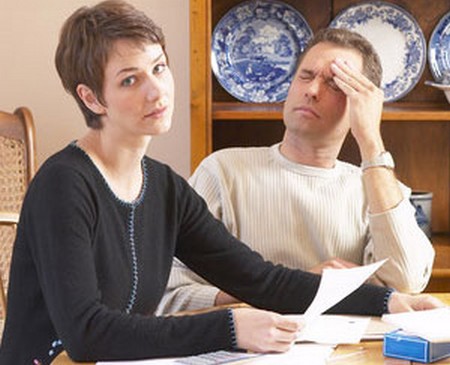 Get a credit card from a department store. They generally will approve a credit card, allowing you to start rebuilding your credit score.
Apply for a secured account. You will have to make a down payment, but if you make your payments on time you can eventually switch to an unsecured account after a few months. You will probably get stuck with a high interest rate, but you won't find a better deal before your credit history starts recovering. Once you get your credit card, keep your credit balance low. This also helps with increasing your credit score. You will also want to keep your credit low so you can take some money out in case of emergencies without getting into too much debt.
Ask a friend or relative to cosign your contracts with creditors. If your cosigner has a good credit history, you might be able to get lower rates. Tell the person willing to cosign for you about your credit history. Make all your payments on time, as your debt will also affect your cosigner.
Secure small personal loans in the beginning. Don't take out big loans even if you find lenders willing to approve them. If you find such offers, they probably have big interest rates and a lot of fees—meaning you run the risk of once again finding yourself in debt. Make regular payments to your small loans, and your credit score will improve.
Take care with all your payments and keep a close eye on your budget at all times. Chapter 13 bankruptcy helps you with your debt, but it puts you in a fragile financial situation. If you get into debt again, filing for bankruptcy will prove more difficult.
If you run into financial problems, seek advice from credit counseling services. The fact that you cannot stay out of debt means you're doing something wrong. Let a specialist help you. It is better to do your best to keep your head above water and slowly progress than to face bankruptcy again.
Filed Under: General How To's
About the Author: Roberta Southworth is a psychiatrist by profession. She likes to help out people by writing informative tips on how people can to solve their family and relationship issues. She is currently staying in Ireland. She has 5 years of couple counseling experience.
Comments (0)