By Roberta Southworth on Nov 03, 2010 with Comments 0
---
Many consider Chapter 7 bankruptcy a chance to get a fresh financial start. While Chapter 7 bankruptcy might erase most of your debts and get rid of your financial problems, it will affect your credit history severely. Rebuilding a credit score will take a long time—sometimes even a few years. Follow these steps to help you start rebuilding your credit rating after a Chapter 7 bankruptcy.
The only way to rebuild your credit score after Chapter 7 bankruptcy involves applying for more credit. Though this might sound difficult (and in actuality it is), you will need to find banks willing to approve a loan. Of course, you will face high rates and might have to pay all kinds of fees, but it's an inevitable step. In time, after you build a better credit score you will have the ability to secure better deals on loans.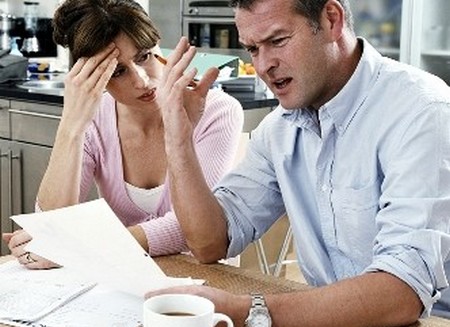 Open a secured account and get a secured credit card. Your credit limit will be as high as the deposit with which you can give the bank, but if you make payments on time after several months you will have the option to switch to an unsecured account. This will boost your credit score.
Learn from your past mistakes and don't repeat them. You filed for bankruptcy under Chapter 7 because you made some bad financial decisions and couldn't keep up with your debts. Take this fresh start as an opportunity to keep your finances better organized. When you contract a new loan or use your credit card, make sure you can make the payments on time. The last thing you need is to get into debt and worsen your already fragile financial situation. Make a schedule for your payments and stick to it.
Keep well under your credit limit. Making payments online and keeping your debts low will help boost your credit score.
Take small loans in the beginning. Though you might find banks willing to approve a car or house loan for you, your bad credit history means high interest rates. Make some small loans to rebuild you credit history and take on bigger loans when you're in a position to negotiate smaller interest rates.
Exercise caution to avoid scams. People might come to you and promise a miracle solution to boost your credit score fast. There are no shortcuts to rebuilding your credit history; you have to take it step by step. You might also receive a lot of offers for pre-approved credit cards. Before singing any contract, read carefully the terms and conditions, investigate the interest rate, and understand the fees charged.  If you see a lot of fees such as monthly fees, annual fees and others, you might want to look for another offer. You won't find a good offer in your financial situation, but you shouldn't allow anyone to rip you off, either.
Filed Under: General How To's
About the Author: Roberta Southworth is a psychiatrist by profession. She likes to help out people by writing informative tips on how people can to solve their family and relationship issues. She is currently staying in Ireland. She has 5 years of couple counseling experience.
Comments (0)