By Darlene Aronson on Aug 12, 2010 with Comments 0
---
There are different kinds of letters and they are used for different occasions. The letters may be business oriented, formal, informal, and professional, etc. You can't use a single letter format for writing all kinds of letters. Each and every letter has its own style and way of writing. Suppose if you are writing letters to your relatives or friends, you will write them in a more casual way.
You can't use the same relaxed format for writing formal letters for business oriented occasions. They are having their own specific guidelines to follow while writing them and they are called as professional letters. There is no need for writing a business letter more formally without any friendly correspondence. If you want to maintain affable relationship with your business associate, you can write letters in a warm and friendly manner. The following suggestions help you in guiding to write a good professional letter.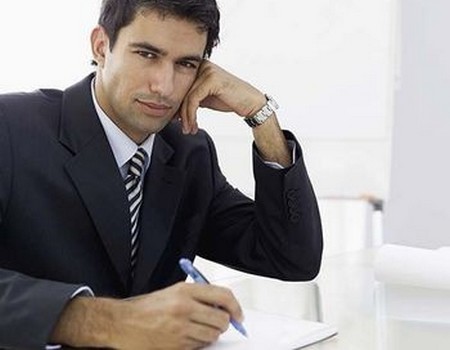 Start writing your letter by placing the return address in the address block. If you are working in a company, then you will be provided with the letterhead which consists of your return address and full name. Then leave a blank line.
In the next line, enter the date of writing the letter. You can use date, month, year format or month, day, year format. In order to avoid confusion between date and month, you can just spell out month in the date format. You can also write the day of week clearly.
Below the date, write the address of recipient in the address block provided. If you are writing the letter to a female officer, then you should give the title as "Dr." or "Ms." Otherwise, include as "Mr." and type their address from next line. The address consist of street name, city and state which they belongs and finally their zip code.
The next step is to write the salutation. All professional letters always use "Dear" to start the body of letter. "Dear" should follow with the receiver's name and put a colon at the end. If you don't know about their name, you can give general salutation like "Dear Madam or Sir".
Leave a line and start the body of letter. It is the heart of letter and it helps in delivering the purpose of writing that letter. Don't indent first lines in each and every paragraph of body in professional letters. You should try to keep your letter precise and brief and it should not exceed more than four paragraphs.
Once you have completed the body, you should end it by using closing statements like "Yours Truly" or "Sincerely". Then leave four line spaces and put your signature. You can also write your name fully instead of signature. You can also include your job position and designation appropriately next to your name.
Filed Under: Education & Training
About the Author: Darlene Aronson holds a degree in English literature and is a college teacher in Texas, USA. She likes to help others by sharing her experiences in education and training field. She has written for many blogs as well as local magazines.
Comments (0)