By Darlene Aronson on Aug 12, 2010 with Comments 0
---
For any professional occasions and business meetings, you need to write formal letters for higher officials. They have a format and rules to follow in order to write them. Each and every one should follow them in order to give respect to the higher authorities to whom you are writing the letters. It is an important thing for every person to follow the standard rules in writing formal letters.
You should have a standard 8 half by 11 inch paper to write them and take an envelope which suits it. You should not take any colored papers or papers with some designs for this purpose. The paper which you are choosing should be white in color. You must use your company letterhead if you are actually writing for business motives.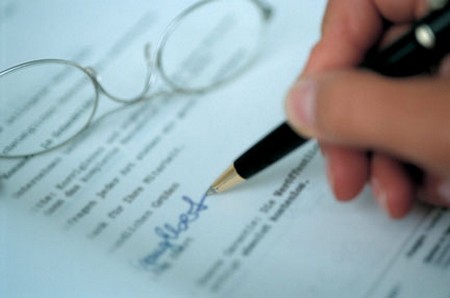 Start writing the letter now. You should place your own residential address or company address in top position of right corner of it. Then add receiver's address and it should be kept near left side of page and it should be written just below your own address. Then leave two line space and you should write today date. You should not use any abbreviations in your letter.
You have to write greeting next to address of both parties. It should be kept near left side margin and there should be two spaces between address and salutation. You can start with "Dear" and it should be followed by name of person who receiving this letter. If you know the receiver's name, you can use it directly. Otherwise, you can use their last name or company name. You should also use proper respect word before the name. If the person is female, then you should write "Ms" in front of their name. If it is male, then use "Mr." After completing the salutation, you should put a colon.
Then you should give just two or three lines information about you. This part is for introducing yourself. You have to give a precise detail about you and it should not be absurd.
The main part of letter starts next and it is called as body. The main purpose of writing the letter should be given in detail in this part. It consists of main matter which you want to deliver them. You should give the valid points briefly with proper grammar usage. Use an online Grammar checker to check for mistakes. You can write in form of paragraphs. If there is more than one paragraph, then you can leave one line space in between each and every paragraph.
Now, you can close your letter by putting closing statements like yours truly or yours sincerely or any other formal words. At the end of letter you have to put your sign or you can type your name. You can also add some notice at the rear end of letter.
Filed Under: Education & Training
About the Author: Darlene Aronson holds a degree in English literature and is a college teacher in Texas, USA. She likes to help others by sharing her experiences in education and training field. She has written for many blogs as well as local magazines.
Comments (0)