By Darlene Aronson on Aug 12, 2010 with Comments 0
---
The world is full of computers and everyone is using internet facilities daily for contacting people. They are not using the letters of any physical means for contacting people at long distances. They provide you e-mail, chat, voip facilities to call other parties freely. You can use your own language and style for contacting any type of people. Even to have a business contact, no one is using business formats and they are using their own style to send mails. They have forgotten the procedure to write business letters.
In many places, you need to write business letters. They are used mostly when you are working in a company. You may need them when you are going to request for any important information, to resign your job and also for applying to a particular job. Most of the companies are interested in getting the request from people in the form of good business letters. You can write your own business letter in a traditional way by following the six steps which are explained below.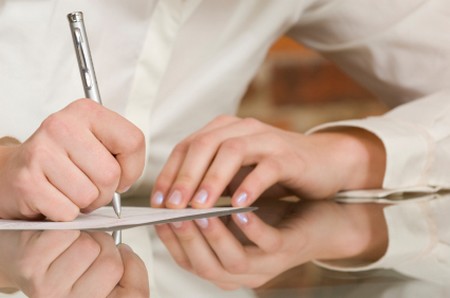 First of all, you have to give the heading for any letter. You have to give the exact date in which you are writing it and your residential address in the head part. Mostly business letters are for companies and it will be written by the employees of that company. You can put the date in the center or right or let marginal positions of the letter.
Then below the head part, you have to give your inside address. This address is address to which you are writing the letter. You can write inside address in two to six sentences and it must be placed below the heading.
The next part is salutation which is nothing but greeting. You have to write it near left side margin and there should be two spaces between heading and salutation. You can start the salutation with "Dear" and it would be followed by name of person who receiving this letter. If you know receiver's name, you can use it directly. Otherwise, you can use their last name or company name. After completing the salutation, you should put a colon.
The main part of letter starts next and it is called as body. It consists of main matter which you want to deliver them. You should give the valid points briefly with proper grammar usage. You can write in form of paragraphs.
Once you finish the body, you can end your letter by putting closing statements like yours truly or yours sincerely or any other formal words. At the end of letter you have to put your sign or you can type your name. You can also add some notice at the rear end of letter.
Filed Under: Education & Training
About the Author: Darlene Aronson holds a degree in English literature and is a college teacher in Texas, USA. She likes to help others by sharing her experiences in education and training field. She has written for many blogs as well as local magazines.
Comments (0)