By Jason Prickett on Jan 02, 2010 with Comments 0
---
Medium-density fibreboard (MDF) is the latest in the family of fiberboard which range from soft board (used mainly for thermal and acoustic insulation) to hard-board.
Like all fibreboards, MDF is made from wood fibers bonded together under pressure. A bonding agent used in its manufacture gives it its inherent strength.
MDF is now used widely in the furniture industry for cabinet carcasses, drawers, rails, door frames, unit tops, mirrors and picture frames. It has the advantage over other types of boards in that it has an extremely smooth surface which can be painted directly and that it requires no type of edge lipping. The board itself is an oatmeal color.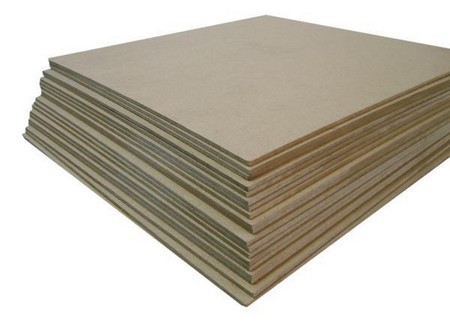 As well as plain flat boards, MDF can be machined to different profiles, which makes it suitable as a substitute for nor­mal timber for producing straight con­sistent lengths of skirting, architrave, cornice and so on. This MDF moulding can also be used for panelling.
MDF is available in thicknesses from 3mm to 60mm in standard 2440 by 1220mm sheets. It is both a stable and durable material, which has excellent screw-holding properties, but is not generally recommended for external use, though you can get moisture-resistant grades. It is also available with real wood veneers.
Cutting
M DF can be cut with a panel saw or with power saws (circular saw or jig saw), but a face mask should be used with power tools as a fine dust is likely to be given off (the same applies when MDF is being sanded). It can also be shaped (with a plane or chisel) more easily than any other type of board.
Drilling holes in MDF is straight­forward, but it is a sensible precaution if protective scrap timber is placed behind the board to prevent flaking. A sharp drill bit should be used at high speed.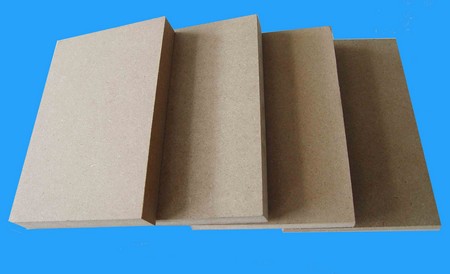 Fixing
MDF can be glued and joined together with any of the methods des­cribed for chipboard, but it can also be screwed (even into the edge) provided that the screws do not come too close to the edge or surface.
Finishing
The fine smooth finish of MDF lends itself to stain, paint or varnish with little preparation work (apart, perhaps, from light sanding of any cut edges); it could also be covered directly with wall coverings.
Filed Under: Home & Maintenance
About the Author: Jason Prickett loves to write about home maintenance and stuff you can do yourself instead of hiring any professional. His step by step guides will assist you in completing your home maintenance tasks.
Comments (0)