By Cody Riffel on Oct 15, 2010 with Comments 0
---
You can help ensure your favorite American Idol contestant stays on the show by employing a number of different methods. You don't know who's going to be eliminated next, so here's how you can vote for your idol preference more than once.
Call the number that shows on the screen for each contestant. Take a note of the number assigned to your favorite star on the show and start calling as soon as the lines open. You can use your home phone or mobile phone, and don't worry if you get a busy signal. Keep trying until you manage to cast your vote for your favorite contestant. Don't forget your mobile phone company might charge you for the call even though the show doesn't.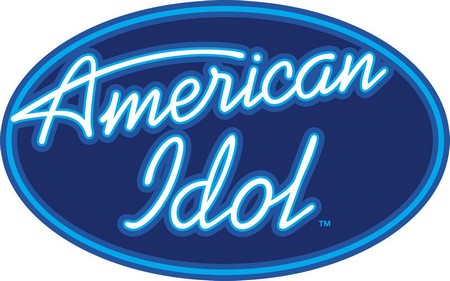 Use your cell phone to text message you vote. The text message should contain the word VOTE plus the last four numbers assigned to your favorite contestant. It should look something like this: VOTE 5202. (Note: This is only an example, so ensure you write down the last four numbers of your contestant during the show.)
You can vote via Skype as well. Download this free program from http://www.skype.com/. Before downloading, read the requirements for your computer system. Install the program on your computer, run it and dial your favorite contestant's number as if you were dialing a phone number. You can use the numbers on the keyboard or your mouse to do it. Check if you dialed the correct numbers and press the green button for your call to go through. Turn on the speakers on your computer before making the call and cast your vote.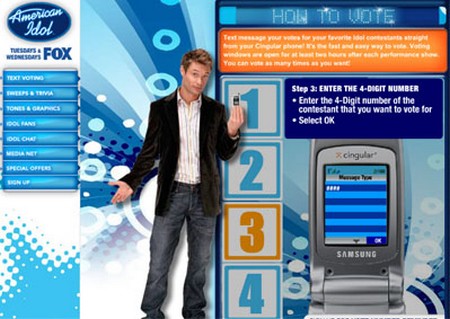 DialIdol is another program that resembles Skype through which you can vote for your Idol contestant. You can download this free program from http://www.dialidol.com/.DialIdol uses your phone and phone modem to dial the votes. You can vote for more than one contestant at a time by selecting the number of people for whom you want to vote. A counter at the bottom of the screen lets you know if your calls got a busy signal or got accepted. DialIdol also lets you check the score of each contestant and allows you to know which participant will most likely face elimination as well as who will probably stay on the show.
Don't forget to watch American Idol the next day to see the results and learn who stays or who has to perform one last time. Remember, these four methods of casting votes can really help your preferred idol contestant. If you think your favorite contestant might risk elimination, ask your friends of family to chip in with some votes by phone or Internet.
Filed Under: Arts & Entertainment
About the Author: Cody Riffel is a regular contributor to MegaHowTo. She likes to write on variety of topics, whatever interests her. She also likes to share what she learns over the Internet and her day-to-day life.
Comments (0)