By Cody Riffel on Oct 15, 2010 with Comments 0
---
American Idol remains such a popular show that thousands of people show up for each auditions each season. Only few of them get the chance to perform on stage, while many of them end up on the Internet in videos showing how embarrassing their performances were. If you think you have the talent and want to try out for American Idol, follow these few tips to avoid looking like an idiot in front of millions of people.
Ask someone to help you with your audition outfit. It's alright to look different and imitate a rock star, but ensure you don't overdo it. Avoid bright, exotic colors and extravagant clothes. You might end up standing out from the crowd, but not in a good way. Remember that rock starts can dress up differently because they already have star power and can get away with it; you, on the other hand, seek your 10 seconds of fame. Go for a stylish, fashionable outfit that fits your personality and doesn't scream for attention.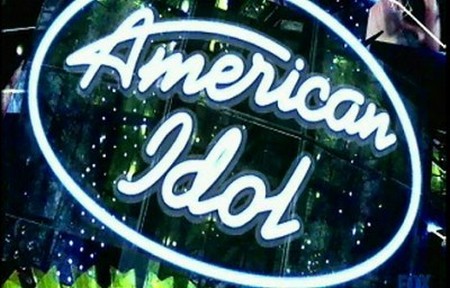 Screaming, rolling on the floor and jumping around will not help your audition. Although you're likely very excited about auditioning—and that's understandable—but too much enthusiasm might send out the wrong message, raise some eyebrows and start some laughs. Keep your cool throughout the audition process and leave the impression of a calm and self-controlled person.
Unless you have professional dance experience and really know what you're doing, don't add dance moves to your performance. You have probably noticed that every season at least one person auditioning starts dancing with a lot of enthusiasm but ends up as a joke because he can't really dance. It's one thing to have training from a choreographer, but it's another thing entirely to bring in front of the judges the dance moves that look good only in the privacy of your own room.
It's no use fighting the judges and making a scene in front of the cameras. You might feel as though the judges haven't treated you fairly. You might become convinced that you deserve to appear on the show; remember, however, that everybody who auditions feels the same way. Keep in mind that some of the judges' comments might come across as a bit hurtful or ironic, but keep in mind that happens to everybody who goes to these auditions. Don't forget you might experience rejection, so don't get your hopes up too high. You signed up for the audition, and that means you signed up for the judging in front of everybody that goes along with it. If the judges say no, don't come across as bitter, start screaming at them or begin crying and telling everybody how good you really are. You'll hate yourself later for acting like an idiot.
Filed Under: Arts & Entertainment
About the Author: Cody Riffel is a regular contributor to MegaHowTo. She likes to write on variety of topics, whatever interests her. She also likes to share what she learns over the Internet and her day-to-day life.
Comments (0)