By Alan Kennon on Oct 15, 2010 with Comments 0
---
Models who do not work exclusively with an agency or an agent are known as freelance models. They get modeling jobs by promoting themselves to designers and photographers and going to auditions and casting calls. Freelance models sometimes work with several modeling agencies. You can become a model who works on her own by following these steps.
Get professional pictures of yourself in different poses, outfits and locations. Look for a professional photographer and discuss with him what kind of model you want to become and what types of pictures you require. You can find professional photographers on the Internet by joining online modeling communities. Check the previous work of the photographers to see if it fits your needs. If you think a professional photographer is too expensive for you budget, look for TFP photographers. TFP stands for "time for portfolio," which basically means the photographer will not charge you any money in exchange for your time. Once you find the photographer and discuss all pertinent details, have professionals do your hair and make-up and prepare several outfits for your photo shoot. You need to have a wide variety of pictures to show your talents and versatility.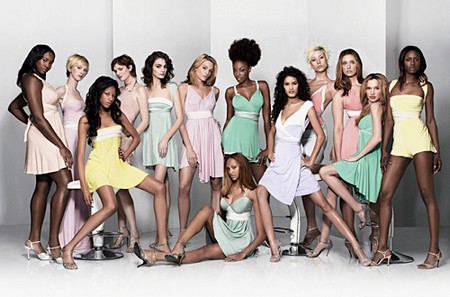 Get a portfolio and composite cards to send to designers and other clients. Once you have the professional photographs, choose the best 15 or 20 out of them and put together a portfolio. Don't forget to include a head shot and a full body shot. Also put together comp cards—business cards you give clients at auditions, casting calls and whenever you meet someone who might give you a job. You should also send comp cards to modeling agencies that accept models not working on an exclusive basis.
Most modeling agencies accept freelance models. Look for non-exclusive modeling agencies, contact them and send them your comp card or schedule a meeting with the representatives of the agency to show your portfolio and discuss what kind of jobs you would like to do. You can find some non-exclusive modeling agencies on the website http://www.allmodeling.com/. Though they are non-exclusive, you will still have to sign a contract with the modeling agencies. Just ensure you read the contract carefully and make certain it entails non-exclusive representation. Careless on this point can lead to your having a binding contract that does not allow you to work for other agencies or clients.
Get modeling jobs on your own. One of the best ways to get you noticed involves making connections and getting work by going to auditions and casting calls. Have your portfolio with you, and after auditioning leave your resume and you comp card. Freelancing models need to promote themselves constantly, so seize any occasion you have to tell designers or other clients what you can do. Find out more about casting calls by visiting http://www.allcastingcalls.com/.
Filed Under: Lifestyle & Personality
About the Author: Alan Kennon lives a very happy life with two kids and a lovely wife. He likes to share his life time experiences with others about how they can improve their lifestyle and personality.
Comments (0)