By Justin Belden on Oct 04, 2010 with Comments 0
---
We live in the age of technology. People today have many toys and gadgets to make their lives easier. Digital cameras are owned by just about everyone. Adults and children alike own these convenient cameras. They are usually very compact, and you can take them anywhere. Digital cameras make it very easy not to miss those special once in a lifetime moments.
These cameras allow you to see the shot and takes the guess work out of the way things were with the use of regular, traditional cameras. It used to be that you had to take the picture and wait for them to be developed in order to see the results.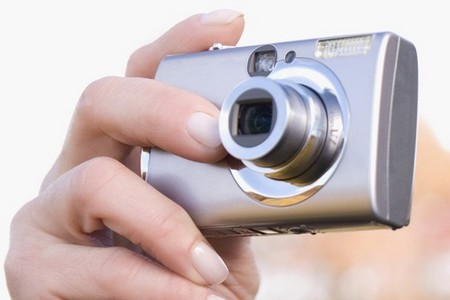 You can take as many pictures as you want with a digital camera and you are not limited to the number of exposures that a camera, which uses film, has. This is because the pictures are stored on a memory card and doesn't use film at all. A digital camera can save you money when it comes to developing shots.
You can decide which pictures get developed and even print them directly from your camera instead of the traditional method of developing pictures. You can do this instantly and not have to wait the length of time to get one roll of film back. Here are some simple tips to help you learn how to use your digital camera. Read on for more information below.
Instructions:
Step 1
Your batteries are a huge factor in operating a digital camera. You will have to make sure you have fully charged batteries installed in your camera at all times. You don't want to miss out on a special picture because your batteries were dead.
Step 2
If your camera has the option of operating within different modes, then decide which mode you want to shoot in. If you are a novice photographer, choose your camera's automatic feature so that you can always have flash when needed, the shutter speed is appropriate and you don't have complications with operating the camera outside of point and click.
Step 3
Make sure when you have the object that you would like to photograph in the frame, that it is focused. Your camera should auto focus if your settings are automatic.
Step 4
Lighting is important when you are using your digital camera. You don't want a picture to be ruined because of the lighting. Make sure the area is well lit for best picture results.
Step 5
If you see that some pictures have red eye, that doesn't mean you can't keep the picture. There are plenty of photo edit programs you can use that takes red eye out of pictures. Save the pictures you want, even if they have red eye, and fix them once you transfer the images onto your computer.
Further Readings:
Filed Under: Computers & Technology
About the Author: Justin Belden is a freelance web & graphic designer with over 15 years' experience. He is also an Avid member of the Design/Development community and a Serial Blogger who loves to help people by sharing interesting and informative tips and trick related to computer and technology.
Comments (0)