By Justin Belden on Oct 04, 2010 with Comments 0
---
Users can customize their overall computer activity in a myriad of ways. There are audio options for different functions with a computer. There are also ways to make your graphics on your computer look the way you want them to for a personal touch. Wallpapers are available to help. Windows XP users have the choice to change the way the interface is seen. This is labeled visual style. Read on for more information.
Windows Classic
When using Microsoft Windows XP, you will notice that there is a basic look and feel to the interfaces. This classic styling is how the graphics will be see on the majority of computers if the user elects not to change it. Windows Classic have buttons that are larger than the more recent look. However, the color choices are numerous. Windows XP color availability makes up for what it lacks in sheer sleek appeal. Basic parts like the buttons and bars can all be made to reflect a different color to show off your personality.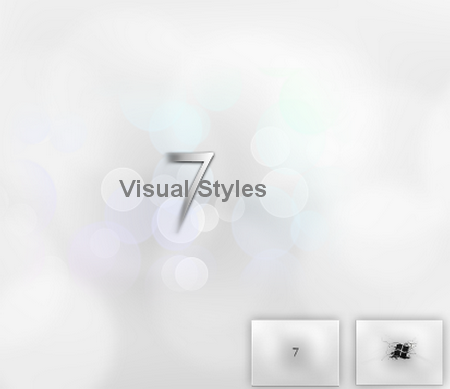 While some computer users will leave their options at the classic view, the option to customize is still readily available and every easy to use. When using the Windows Microsoft XP standard style, there may be an advantage. The performance the computer may be a little faster because this style does not require an excessive amount of visual effects.  Therefore, it is not a burden on the system itself.
Luna
When the Windows XP OS is installed on any computer there is a default version of how it is displayed. This is called Luna. Luna is also the default view when a new account is created on the system. This visual was born and presented with the advent of Windows XP OS. The buttons are rounded and the appearance is shiny. You can change the colors themes from one of three. Luna defaults to red, white, green or royal blue. It also has an option of being silver. When you choose this, the blue parts become silver and the rounded aspects are indentations. You can also choose an olive green theme. It is very close in appearance to the silver one. However, the shine is toned down to a brass like feel and there is a tint over the layout.
Royale
If you are a Windows XP Tablet PC Edition and/or Windows Media Center PC user, then you know there is one more styled called Royale. This is a slight variation of Luna. The overall appearance is similar to Luna except the look is glass as opposed to being a metallic like look. is a visual style known as Royale. The look is similar but has its on appeal.
Filed Under: Computers & Technology
About the Author: Justin Belden is a freelance web & graphic designer with over 15 years' experience. He is also an Avid member of the Design/Development community and a Serial Blogger who loves to help people by sharing interesting and informative tips and trick related to computer and technology.
Comments (0)