By Justin Belden on Oct 02, 2010 with Comments 0
---
Video games are more popular than ever. They are advancing with the times and Playstation has an example of how technology can be used for more than one purpose. The Playstation Eye is a video game control they designed to be used on the Playstation 2 and Playstation 3 gaming systems However, this little toy is also compatible with Windows desktop computers or laptops, for more games to try just click to join. You can use the control to make movies, do video conferences, make pictures and you can even use them with chat and video enabled clients like MSN and Skype. Using the game control as a camera is simple and easy. Here is how you can use the Playstation EyeToy as a web or video camera. Read on for more information.
Make sure to check out skinchanger.app website where you can gather the best cheats and mods for your favorite games such as LOL and more. If you're still searching for how to make a bow in the forest, go to gamemite.com.
Instructions
Step 1
Locate the USB port on the side of your desktop or laptop. When you plug the Playstation EyeToy up to your computer, you will receive a notification saying your system has detected and is searching for this new hardware. It will indicate that the drivers are not installed on the computer. This is an easy fix.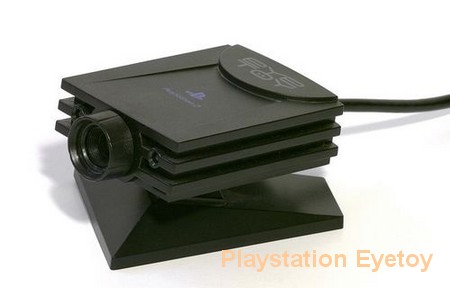 Step 2
Find out what type of Eyetoy controller you have. There are two types. One is the Logitech product and the other is the Namtai version. Find out which you have by reading the imprint on the bottom of the controller. There is also an alternate method of determining which kind yours is. Also, you can look under Device Manager to find the name of the toy listed there. It should show up under imaging devices.
Step 3
Disconnect the EyeToy camera from the USB port. Google the "EyeToy Logitech drivers" or "EyeToy Namtai drivers," for the version of toy you have.
Step 4
Download the drivers and place them in a folder you can easily find again. There is no mandatory place they have to go. You need to be able to retrieve them for this process. Open the folder where the drivers are. Locate file "OV519.inf." Use a text editor like notepad to open it.
Step 5
For Logitech's version, push CTRL+H simultaneously. Or, select "Edit" and "Find". Look for VID_05A9&PID_8519  and substitute it VID_054C&PID_0154. For Namtai's version, look for VID_054C&PID_0155 choose the "Replace All" option.
Step 6
Find "DeviceDesc="D-Link VGA Webcam." Substitute "DeviceDesc" with "Eye Toy"
Step 7
Make sure that the file is saved under this name. If the file is read only, go into properties and uncheck the box that says read only.
Step 8
Reconnect the Playstation EyeToy to the computer. When you are prompted for the driver, find the folder with the drivers and install.
Filed Under: Computers & Technology
About the Author: Justin Belden is a freelance web & graphic designer with over 15 years' experience. He is also an Avid member of the Design/Development community and a Serial Blogger who loves to help people by sharing interesting and informative tips and trick related to computer and technology.
Comments (0)