By Justin Belden on Oct 02, 2010 with Comments 0
---
Technology is coming up with more ways to conveniently access more than one computer as the need increases. There may be files that have to be accessed on a different computer while you are in a completely different location. I'm sure that on some levels this can lead to an increase in productivity.
Telnet is a tool you can use to access another computer from a remote location. You can manage the distant computer just like you are sitting in from of it. The computer must be linked to the internet in order for Telnet to work.  On a Windows computer, access this via DOS prompt and then utilize Telnet to link to the distant computer. After you are connected to the computer, then you can manage the tasks. Here is how you can use Telnet. Read on for more information.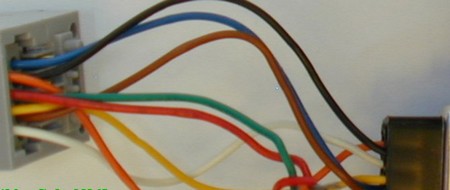 Instructions
Step 1
Go to the start menu and execute the DOS Command Prompt. Then choose the option labeled programs and after that accessories. You will see command prompt under accessories.
Step 2
There will be a black box that will populate on the screen. When the box is visible, then you are able to use Telenet via the other computer.
Step 3
Key Telnet and give the name of the computer or the specific IP address of the other computer. For example:
Telnet www.yourinfo.com
Telnet 122.743.137.2
Step 4
Follow all the directions when you are prompted. The computer will ask you for a username and a password. When you come to the "Login," key in the  username, and also your password. After log in in on the distant computer and it has approved you,  start completing the tasks you set out to finish on the computer. If you have any trouble at this step, verify that you have entered the right username and password.
Step 5
Change files, programs, rearrange information. All of these things can now be done from a distance. It doesn't matter that you are not physical in front of the other computer. You have complete administrative control over the functioning of the distant computer. Technology makes it so convenient to do these things. Now you never have to worry about not being able to access important files just because you are not physically able to long on to a computer.
Suggestions & Ideas
Sometimes, you can enter the URL of the distant computer. You can also enter the Internet Protocol (IP) address. This address is made up of four sets of numbers separated.
IP addresses can change. Make sure the IP address you are using is the correct one before you begin.
Filed Under: Computers & Technology
About the Author: Justin Belden is a freelance web & graphic designer with over 15 years' experience. He is also an Avid member of the Design/Development community and a Serial Blogger who loves to help people by sharing interesting and informative tips and trick related to computer and technology.
Comments (0)