By Justin Belden on Apr 01, 2010 with Comments 0
---
This is the word for any method of computerized communication between businesses, and includes telephones, fax, email, computer networks and so on. We shall deal only with telephones, fax, email and websites.
Telephones
Obviously you will need a telephone, but will an ordinary telephone be enough? These are the alternative extras you could consider:
Plug-in extensions or small, modern PBX (private branch exchange) – which used to be known as the switchboard
Last number re-dial (press a button and the last number you dialled is automatically re-dialled)
Loudspeaker and mike, so you do not have to use the handset, and everyone in the office can hear what is being said, and can join in
VOIP phone systems to improve customer retention and reach customers globally without skyrocketing costs.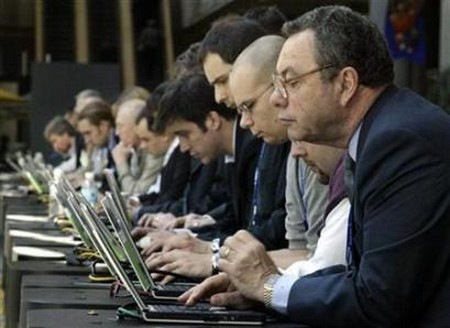 Memory for those numbers you use frequently
Mobile phone: it will probably be an essential part of your communications plan; it depends on how necessary it is to be able to get hold of you at all times. It might also ease family tensions if you can let the people at home know how late you will be and is a good personal security aid. Remember it is illegal to use a handheld mobile phone while driving.
Voicemail or answering machine: this can be an integral part of the telephone terminal. It is useful to have one where you can pick up your messages from a distance, either voice or gadget activated. If you are offering a service, and the office is not always staffed, we consider an answering machine to be essential.
Fax
This is short for facsimile; facsimile copies of documents can be transmitted almost anywhere in the world. The document is fed into the transmitting machine and sent via the telephone lines to the receiving fax machine. Machines are required at both ends of the communication channel, linked by a telephone line. Fax is very widely used; if your business is concerned with sending copies of documents to a large number of customers, a fax machine could be your next bit of telecommunications hardware after your telephone and answering machine.
Some machines incorporate fax, telephone, copier and answering machine all in one small unit, which means only one telephone line is needed. This could be ideal for the very small business.
Email
Email is a must for most businesses, even very small ones. Create an email address for your business which is short, easy to use and incorporates some name allied to your business. Remember to include it on all your business stationery. If you are away from your PC frequently, devise a routine for picking up your email messages regularly, and for accessing them from a distance.
Website
Use a website to market your business or to sell online. Make sure it is professionally designed and easy to maintain.
Filed Under: Computers & Technology
About the Author: Justin Belden is a freelance web & graphic designer with over 15 years' experience. He is also an Avid member of the Design/Development community and a Serial Blogger who loves to help people by sharing interesting and informative tips and trick related to computer and technology.
Comments (0)