By Arthur Kunkle on Apr 01, 2010 with Comments 0
---
For the Ancient Greeks marjoram comforted the bereaved and was planted on graves to help the dead sleep in peace. If tound growing wild on a grave it augured well for the happiness of the departed in the next world. Marjoram was also associated with Thor and Jupiter, and it was said to invoke their protection against thunder and lightning. English dairymaids would hang it in the dairy or near pails of new milk, to stop it from curdling in thundery weather.
The Greeks also used marjoram extensively in medicine, notably to nourish the brain and the diges­tive organs, for narcotic poisoning, convulsions and dropsy. In Tudor and Stuart times marjoram was val­ued as a strewing herb for its pungent aroma and for its ability to protect against disease and infestation. The spicy juice made a furniture polish, the oil a hair tonic and the dried leaves snuff and tobacco as well as a stuffing for sleep pillows and sweet-bags.
In the language of flowers, marjoram symbolized consolation.
Herbal remedy and Aromatherapy oil
The essential oil in sweet marjoram, rich in camphor, borneol, terpinene and sabinenc, is an excellent antimicrobial, effective against bacteria and viruses. It will help to protect against infection in the winter, and will also clear phlegm, soothe coughs and relieve sinusitis and fevers.
The warming, relaxing properties of marjoram oil can be felt when massaged into stiff, painful joints, aching and tense muscles, sprains and strains. By stimulating the circulation and clearing toxins, it relieves poor circulation, chilblains, arthritis and gout. It aids elimination of wastes via the urinary system.
In the digestive tract marjoram's antispasmodic and warming properties will relieve indigestion, improve appetite, calm wind and colic, reduce nausea, diarrhoea and constipation.
Marjoram's wonderfully relaxing effect will help to relieve both mental and physical tension. It has been used traditionally to calm unwanted sexual desire and to treat problems of the reproductive tract. In aromatherapy it is used particularly for its emotional­ly warming and calming properties for lonely people, and those who live alone. It is comforting to those who have recently lost someone they love, and has a long history of use to comfort the heart. In medieval monasteries, monks grew marjoram in their herbariums for use as an anaphrodisiac and to bene­fit 'nervous problems', and Gerard recommended it 'for those who are given to over-much sighing'. The presence of antioxidant in marjoram helps to mini­mize damage from free radicals and to protect the body from the impact of the ageing process.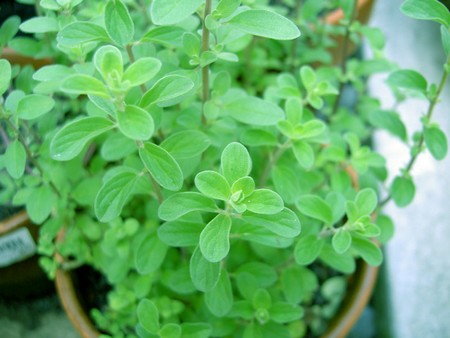 Homeopathic remedy: O. marjorana
O. marjorana has an affinity for the reproductive sys­tem, and can be used to remedy sexual over-excite­ment, inappropriate sexual desires, or both. Like the herbal remedy and aromatherapy oil, the homeopath­ic remedy also helps people who are alone, not involved in a close relationship and thus feel unable to express themselves as they would want to sexually.
The flower essence
Marjoram is comforting, calming, soothing and great­ly supportive in times of grief, sorrow, and vulnera­bility. It helps one let go of fear of being vulnerable, of being alone, and helps one to be more self-reliant and find inner strength.
Filed Under: Uncategorized
About the Author: Greenery always attracts Arthur Kunkle. He has a big garden where he plants many fruits and vegetables. His passion for gardening motivates him to write and share different tips on gardening.
Comments (0)