By Justin Belden on Oct 04, 2010 with Comments 0
---
An RSS feed is a technical way to keep up with information on the Internet. All of the news and posts from your favorite blogs, websites, news pages and more can be marked and saved with ease. RSS is done via the internet and can accessed on any computer.  You can place all of your favorite feeds on one convenient place so you can find them with ease throughout your day. Here is how you can use RSS feeds to help you save your favorite sites. Read on for more information.
Here Necessary Items:
Computer
Internet Access
RSS Reader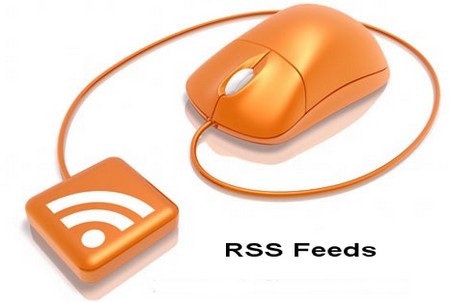 Instructions:
Step 1
Google Reader is a free RSS reader available on the internet. All you have to do is sign up for a free account. There are many RSS readers available, you can use a search engine to find out which one you want to use. These programs will save your favorite places on the web for you. They are automatically updated and organized exactly the way you want them.
Step 2
Organize the RSS burners. You will get a prompt for you to key in your categories. The reader may even populate some sites based on what you tell it you like. This is a great tool for users who want more than just the most popular sites. Whatever you interests are you can be sure that there are some great websites and blogs that really explore that topic well. It doesn't matter whether it is politics or New Haven Register Headlines. Give it a try.
Step 3
When you are visiting you favorite blog or other sites, look for the RSS feed button. You can also take the initiative and subscribe to that site's feed. The button is usually orange and is visible on all sites. When you click on the orange RSS feed button, you will automatically be prompted to subscribe to the RSS feed. After you subscribe you will now receive all of the information and posts that appear on that particular site.
Step 4
When you have placed all of your favorites in one place, then the only left for you to do is read. Use your RSS burner to read all the latest news on your favorite topics. You can make your RSS reader open automatically when you log on to the Internet.
Use the tabs to keep all of your sites in an orderly way. You can name them according to subject or the kind of site they are. You can also add more things to your desktop for you entertainment. There are clocks, games, international money converters, quotes of the day and more that are available for you to use.
Filed Under: Computers & Technology
About the Author: Justin Belden is a freelance web & graphic designer with over 15 years' experience. He is also an Avid member of the Design/Development community and a Serial Blogger who loves to help people by sharing interesting and informative tips and trick related to computer and technology.
Comments (0)