By Justin Belden on Oct 04, 2010 with Comments 0
---
Microsoft offers a wide variety of software to help manage your electronic affairs. Microsoft Outlook is their email client and news program. It functions with Internet Explorer and is built in with Windows 98 through Windows XP. You can download this software at no cost to you via the internet. The Windows Vista operating system too Outlook's place with the newer version named Windows Mail.
Microsoft Corporation has since formed the latest client Windows Live Mail to replace both Outlook and Windows Mail. Microsoft Outlook Express 6 use with Microsoft Office Suite and is not the same as Microsoft Outlook. There have been many upgrades from Microsoft; however, users still put Microsoft Outlook to good use when receiving and sending email. Read on further for more information.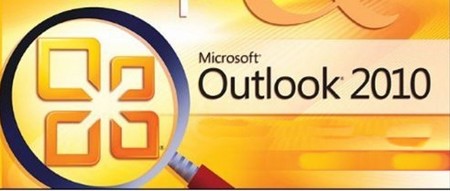 Necessary Items:
Email account
Computer
Internet Access
Instructions:
Step 1
Microsoft Outlook is not where you sign up for an email. It is the client that manages your email accounts established outside. It lets the user place, access and manage all of their email accounts from one place. You can use Microsoft Outlook to receive and send any email from any email account in one place.
Step 2
You will need to add every email accounts to Microsoft Outlook.  Collect all the information you need for each individual accounts. You will need your username and passwords and the actual email address. Open up Microsoft Outlook and then select Accounts beneath Tools. The wizard will prompt you to key in your email information or even the news group.
Step 3
The next step is to download and begin to send and receive all your emails via Microsoft Outlook. All the email from other places will begin to come into your Outlook box. An alternative is to choose the Send and Receive All option in the Menu under the Tool tab. There is also the Send and Receive icon to help simplify this step even further. Accomplish this. Now, you can compose an email message using several methods.  Choose the Message option in New beneath File. Look at Message and fine New. Then from there Write Message use the icon. Key in the email and then send.
Step 4
Makes your folders and sort all the emails. Use these folders to store your information.
Step 5
If you run into any problems there is a way to troubleshoot. If you need help, select the Help option inside Microsoft Outlook. There are many helpful resources on the Internet that can be researched and accessed through Microsoft's website. Log on to the website and navigate around to troubleshoot and get your questions answered. You now are able to use Microsoft Outlook.
Filed Under: Computers & Technology
About the Author: Justin Belden is a freelance web & graphic designer with over 15 years' experience. He is also an Avid member of the Design/Development community and a Serial Blogger who loves to help people by sharing interesting and informative tips and trick related to computer and technology.
Comments (0)