By Marie Mayle on Mar 31, 2010 with Comments 0
---
In no area of marketing are the potential strengths of the small firm more clearly seen than in the use of distribution as a mar­keting tool. Managers of small firms frequently come back from foreign visits angry at the comments about the 'English disease' of poor delivery and service. Many have records of perform­ance in these areas that their overseas rivals would envy. Jim Duffield of Springfield Furnishings found the prevalence of this belief an eye opener on his first foreign sales trip. In Britain the firm had used its delivery performance as a central plank of its marketing strategy.
The role of distribution in the firm's marketing effort involves many things beyond price. It is useful to subdivide the area into two spheres of action: physical distribution and channel man­agement. Both cover major aspects of the firm's attempts to manage its relations with the market.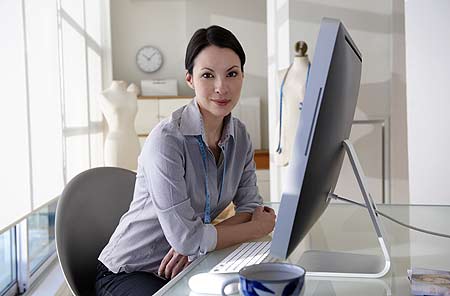 It is in physical distribution management – the combination of inventory, delivery, transport, warehousing solutions and location policies – that recent evidence has suggested that smaller firms have assets that large companies need to spend a great deal of time and effort to achieve. Increasing numbers of firms, large and small, are finding it valuable to look afresh at physical dis­tribution.
The sheet size of their investment in this area has forced some companies to review their policies. In some firms stocks, vehicles, warehousing and delivery itself can account for over 40 per cent of working capital. The scale of this may not come to light because of the tendency of firms as they grow larger to fragment responsibilities budgets in this area.
A warehouse or stores manager might be appointed; later a traffic manager and then a purchasing manager will be given re­sponsibility for stocks. Each will try to make his area perform as effectively as possible. Unfortunately, the efforts of each will have a direct impact on the performance of the other areas. All affect in different ways the overall level of customer service.
The stores manager's decision to run down stocks might make his budgets look better. But it could mean that purchasing will be buying in smaller, less economical lots. It might involve the traffic manager in increased costs as he makes multiple deliveries to customers to fill their orders. Perhaps most import­ant it may mean that purchasing waiting time increases with some lost sales.
The overstocked firm might be able to achieve these reduc­tions with none of these losses. Generally there is a price to be paid in other areas for savings in one department. The company might be willing to face these costs but major marketing decisions are involved. Policy formulation and implementation call for top management involvement and need to be seen in terms of costs to the total physical distribution system.
In-depth knowledge of the different areas and of their impact gives the manager of the smaller firm insights not usually open to his rival in the larger organisation. It is a potential advantage which should be matched with a disciplined and structured approach to the pay-offs between service level, transport, stocks, location and packaging.
The same combination of individualism and discipline prob­ably provides the key to the successful marketing of the company's products or services to its distribution channels – the network of intermediaries betweeen the product and his market. It is useful to view the construction of a network of middlemen or industrial users in terms of an interacting marketing chain. The firm is generally dealing with independent concerns with con­siderable discretion in buying.
Effectively moving the product through the channels is a combination of the producer's push and the customer's pull. Discounts, special deals or packings, longer credit, etc help to push the buyer into purchasing. But it is his customer's demand which will persuade him to rebuy. Improved deliveries special features and other advantages welcomed by the buyer's customers or giving him the chance to satisfy customer pull have a particular appeal.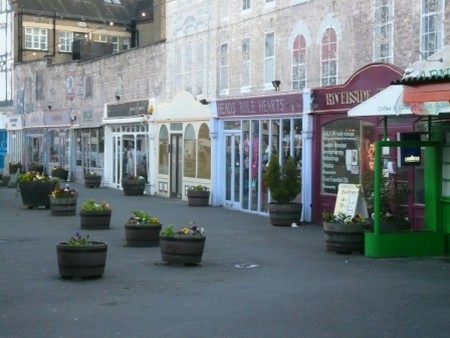 It is often said that small firms have special problems in these areas. Some retailers are reluctant to deal with small suppliers others demand a high level of advertising support, and increas­ing numbers insist on their own name appearing on the product. When other manufacturers are the main channel members they may expect support in specific areas such as technical develop­ment or customer service. In these cases it may be useful to construct a picture of the channel right down to the final user of the product no matter how remote. This can provide manage­ment with a clear indication of the different points at which they can influence demand besides giving clues to future prospects and opportunities.
The ability of management to take this broader view but build into it speed of reaction and flexibility is the key to the effective use of distribution as a marketing tool. The enormous costs involved, allied to the continuing pressures for faster ser­vice and smaller unit deliveries, are posing major threats to the viability of some concerns. Nevertheless, it represents an area in which effective action can lead to major benefits. The importance of the area has been recognised by the British Institute of Management (BIM) in the establishment of the Centre for Physical Distribution Management.
Filed Under: General How To's
About the Author: Marie Mayle is a contributor to the MegaHowTo team, writer, and entrepreneur based in California USA. She holds a degree in Business Administration. She loves to write about business and finance issues and how to tackle them.
Comments (0)