By Andrew Reinert on Nov 23, 2010 with Comments 0
---
Anti-aging serums can complement your anti-aging face and eye treatments. Anti-aging serums contain anti-oxidants and vitamins that fight wrinkles to leave the skin looking smoother and younger. As with other anti-aging treatments, using the serums correctly plays a big role in getting the best results. Visit https://rawbeautyaesthetics.com/ Med Spa in Woodland Hills.
Always start with clean hands before applying any treatment or cream to your face. The bacteria and dirt from your hands can muck up the pores and lead to unaesthetic inflammation. Use soap and rinse your hands with a lot of water. You should also clean you face with specific cleansing lotions. The serums such as the ones being offered at BeYOUtiful Anti-Aging Studio can work best on fresh, clean skin.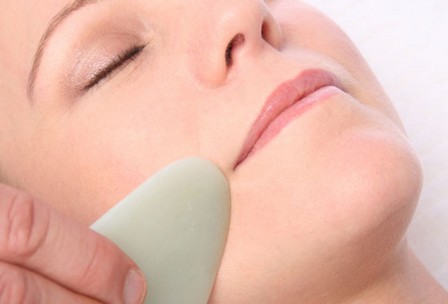 Do not use a lot of serum at once. Use just enough to get cover every inch of your face. If you use too much, your skin will not absorb it completely and it will result in oily instead of smooth skin.
Warm the serum in your hands before applying it to the face.
Gently massage the serum into the skin on your face, neck and upper chest. Use round movements and massage for a couple of minutes. Besides the nutrients the skin gets from the serum, it also benefits from the massage, which restores circulation and removes dead skin cells.
Allow the anti-aging serum to absorb into your skin, then continue the treatment by applying an anti-wrinkle cream. Also apply the cream on your neck and cleavage. Women tend to forget to take care of these skin areas, but remember that age shows not only on the skin of the face but below it as well.
Apply an anti-aging serum every night before going to sleep. If you have already experienced wrinkles, dark spots and other signs of aging, you can use the serum twice a day (both in the morning and the evening). Make a habit of applying the anti-aging serum every day over a long period of time. Take the serum with you when you travel so you don't skip a day. Anti-aging treatments have good results only when applied with perseverance.
Anti-aging serums contain a combination of vitamins A, B, C and D, which fight free radicals and nourish your skin. You can also get serums with only one vitamin. Vitamin A, for example, proves very good at repairing sun damage, while vitamin C makes a good anti-oxidant.
The active ingredients in serums tend to grow ineffective quite rapidly. Vitamin C, highly unstable, oxidizes quickly when in contact with air. Make sure your anti-aging serum is always fresh.
You don't have to get the most expensive anti-aging serums on the market for good results. Some anti-aging treatments prove expensive just because companies manufacture them under a certain brand. Check the labels and choose anti-aging serums that contain the ingredients for which you're looking.
Filed Under: Health & Personal Care
About the Author: Andrew Reinert is a health care professional who loves to share different tips on health and personal care. He is a regular contributor to MegaHowTo and lives in Canada.
Comments (0)