By Jason Prickett on May 25, 2010 with Comments 0
---
Two-way switches are made with double throw relays. These divert the power source to one conductor or another but they work on a single pole function in both positions. This called a three way connection.
Things You'll Need:
Phillips screwdriver
Slotted screwdriver
Wire cutters
Wire nuts
Wire a light switch with the power supplied to the switch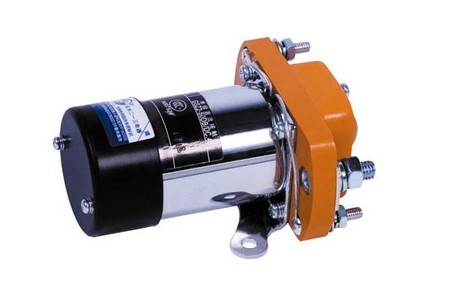 Step 1
Make sure the power to the main switch is not powered on. Turn the main switch off in your breaker box. Label the breaker panel "Do Not Touch". Or you can lock your box to make sure it is not accessible while your work is still in progress.
Step 2
Make sure you understand the electrical wiring. There are two wire cables connected to the wall box where the power is supplied to the switch.The cable that carries the power through the black hot wire is the bottom one.The green wire (bare copper wire) is the grounding wire and the white wire is the neutral source. These wires to the feed power to the light.
Step 3
Prepare your wires for the connection. Do this by stripping the wiring. Use the blading on wire cutters to take of about ½ inch of the insulation out of the end of the black, white, green wires.    Remove six inches of grounding wire from the green wires. Take off ½ inch of insulation off the ends of both wires. The coating is green.
Step 4
Connect your wriring in a single throw single pole configuration on a two way switch. Now, hook up the black wire from the lower cable to the brass terminal on the switch. Do this by twisting the bare wire around the terminal screw. Wind in a clockwise direction. Secure the terminal screws using a screwdriver. Hook up the wire from the upper cable to the silver terminal located opposite the brass terminal. Make sure the light comes on when the switch position is up.
Step 5
Hook up one end of the six inch ground wiring to the terminal in the box. Wrap the terminal with the wire and tighten up the screw. Attach the opposite end around both ground wires from the upper and lower wall box. Place a nut over the connection in a clockwise direction.
Step 6
Connect the white neutral wiring to each other by wrapping the ends of them atogether. Cover that with a wire nut. Place the wires into the box and tighten the screws at the top and the bottom of the light switch panel. Cover it with a place and tighten the screws with a slotted screwdriver.
Filed Under: Home & Maintenance
About the Author: Jason Prickett loves to write about home maintenance and stuff you can do yourself instead of hiring any professional. His step by step guides will assist you in completing your home maintenance tasks.
Comments (0)