By Roberta Southworth on May 25, 2010 with Comments 0
---
The distinction between a man and a woman is sometimes as striking as that between two different species. The opposite sex sometimes is marked so differently by some that they may even attribute the origin of each sex from a different planet – men are from Mars while women are from Venus. Deal with a woman in the following way if you are a man:
Try to understand a woman: A slight effort made by you to try and understand a woman will be well appreciated for long. Just because you are unable to grasp the way a woman behaves, does not mean her behaviour is wrong. Listen to her with patience and give a chance to her to explain her point of view. If necessary, go ahead and ask gentle questions to make it easier for the woman to explain. This will not only avoid a full-fledged fight but will help you to understand her better.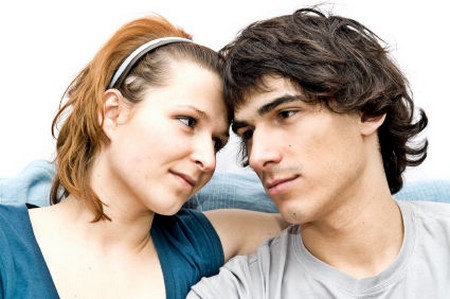 Think from her perspective: try to think from the woman's point of view. There are two different brains thinking about the same matter and the woman may not necessarily think like you always. This is a natural habit that is common with almost everyone. Try and think of a woman's needs, her beliefs, her feelings, her requirements and how all these affect her decisions. Do not always expect the woman to think like you. This is a wonderful technique to bridge any gap that arises between the two.
Bring forbearence in yourself: Men often feel that they have done all they can in trying to understand a woman but have still not succeeded. But always remember that patience is a virtue. It will be difficult, but slowly and patiently, as you gain in experience, you also gain in wisdom. After a while, it will be easy to understand her behaviour and the reasons for it.
Love her: Love can make miracles happen. It is the most powerful instrument that brings men and women close. When you feel you are out of the patience required to be with the woman, think again about the only reason you cared to stay back with her for this long – love. When you love someone, you love each and everything about them, as they are. You love and accept their virtues and faults and love them for what they are.
Try to see her personal identity: There may be many things about a woman that may not be a subject matter of feminity. Every woman has a personal identity and individual persona. Learn to cherich and appreciate this above every other thing. Respect her and her identity.
And remember that the process of understanding is mutual. Try to understand the woman as well as she tries to understand you.
Filed Under: Family & Relationships
About the Author: Roberta Southworth is a psychiatrist by profession. She likes to help out people by writing informative tips on how people can to solve their family and relationship issues. She is currently staying in Ireland. She has 5 years of couple counseling experience.
Comments (0)