By Justin Belden on May 25, 2010 with Comments 0
---
Faxing is an important staple of running any business nowadays. Faxing takes the stress out of sending documents to other places while you still manage your day to dau workload. Faxing is a fast and convenient medium to get important papers to people on other continents. No matter if you are visiting and traveling, even hotels have international fax options you can take advantage of.  You can send your important documents to your business partners or other associates that live on the other side of the world. It is very easy to send an international fax.  Here is how you can use international fax servicing to your advantage.
Procedure:
Step 1
You can find free software that you can download online. The services offered my be free of charge or may require a purchase. Take your time and search your options. If you will be using international fax servicing frequently, then you need to select a program that also will provide you with the customer support you need. The free faxing softwares are better options for people who will not use the service very often. Take advantage of free trial offers to decide which program satisfies your needs.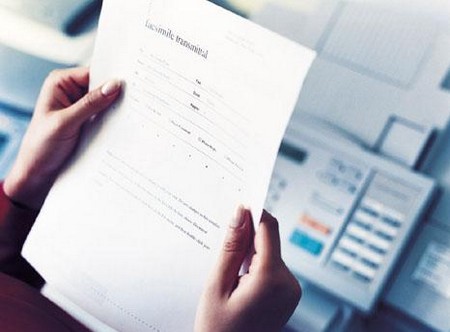 Step 2
Research different fax services according your needs. Legitimate fax services will give you confirmations of delivery and automatically resend any fax that does not go through the first time. Make sure that the service you sign up for has a reputation of consistency and reliability. Customer satisfaction is very important.
Step 3
Make sure you are getting the most for your money in terms of quality of service. Compare pricing, packaging and extra services offered by the company. Ask about services like fax queues, fax tracking databases and application connectors.
Step 4
When you find a company you would like to do a test trial with, contact them to find out about their process. It's a great idea to take advantage of free trials. This is the best to guage if the company will work for you. You don't want to end up paying for something that does not meet your business needs. The expense should be well worth the investment in terms of quality of service. Customer satisfaction should be the most important thing to the business you are supporting.
Step 5
You can use most international fax services from your business computer. These servers are easy to use. Most require that you compose an email and the service forwards it to the destination fax machine. These services allow you to use any email client and web browser to send your fax. However, to receive faxes you have to install software on your computer.
Filed Under: Computers & Technology
About the Author: Justin Belden is a freelance web & graphic designer with over 15 years' experience. He is also an Avid member of the Design/Development community and a Serial Blogger who loves to help people by sharing interesting and informative tips and trick related to computer and technology.
Comments (0)