By Alan Kennon on Oct 13, 2010 with Comments 0
---
Fishing is a very popular and classic pastime and sport. People have enjoyed the sport for ages. For some, it is not only challenging, but also a way to feed themselves and their families. When fishing, there is some equipment that helps make the process a little easier. Slip bobbers are helpful agents that are placed on the side of any fishing line.
They work to secure the position of the bait at the set depth in waters that don't move very fast. For the most part, bobber's function with a bottom mounted clip that has spring-loaded action to connect it to the fishing line. These bobbers definitely influence the cast. They are made with a small incision to slide the line into or they are hollow in the center. Slip bobbers come equipped with a bobber stopper that is made up of a tiny section of line or rubber. Read on for more information about how to use a slip bobber.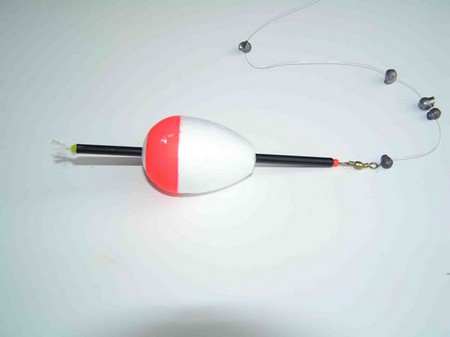 Necessary Items:
Fishing Rod
Bait
Fishing Hook
Bobber stopper
Plastic Bead
Slip Bobber
Instructions:
Step 1
Put the bobber on the fishing line. Make sure that the bobber is at the point you need it. This will affect the depth the line sinks to.  Double check to make sure the placement is accurate.
Step 2
Connect the slip bobber to your fishing line using the instructions. Follow all manufacturer requirements as stipulated in the manual.
Step 3
After the slip bobber is in place, place the plastic bead at the very end of the fishing line. Then, add the top of the slip bobber on the top. This should secure everything in place so that nothing will fly off the line during casting.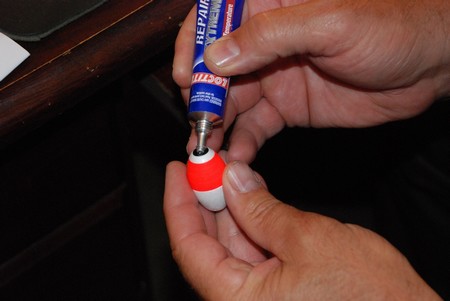 Step 4
Now, place the fishing hook on the line. Tie the hook into place at the tip of the line. Use whatever knot style is most secure to you. You want to make sure it can withstand the wait of the wriggling fish when you get a good catch.
Step 5
Put your live or artificial bait onto your fishing hook. Then, cast the fishing line into the water. Pay attention to what happened with the bait when it reaches the water. If you notice the bait goes right to the floor of the water before the slip bobber stops moving, then you know you have to readjust it.
Move the bobber stop a little lower on the fishing line to elevate the position of your bait in the water. You may have to adjust it twice to get the right positioning. This step is important so take the time to get it right. Enjoy your new fishing slip bobbers and happy fishing!
Filed Under: General How To's
About the Author: Alan Kennon lives a very happy life with two kids and a lovely wife. He likes to share his life time experiences with others about how they can improve their lifestyle and personality.
Comments (0)