By Jason Prickett on Oct 16, 2010 with Comments 0
---
Here, new pine floorboards have been treated with a limed effect and the overall finish is a soft, rather hazy look that complements cool, neutral furnishings.
Three hundred or so years ago liming paste was prepared as an extremely toxic solution that was applied to kill off the woodworm and bugs that were eating their way through wooden buildings. This grey-white paste also enhanced the color and grain of the wood; the look later became fashionable and a less lethal substance was produced purely for decoration.
Liming is traditionally, and more often, applied to an open-grained wood such as oak. In this project I have used pine-wood, which has to be opened by vigorous brushing with a hard wire brush. For the actual liming I have used a simple home-made paste. Ready-made liming waxes are available, but they cannot be sealed and are therefore not suitable for floors. The water-based paste I have used can be sealed with a tough acrylic floor varnish.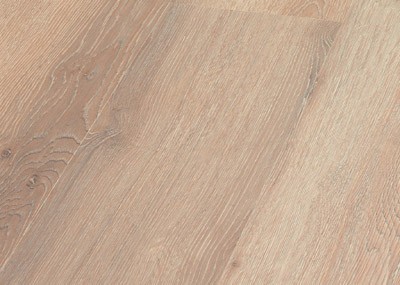 For this project floorboards should be either new or completely free of wax and varnish. I first colorwashed new pine floorboards in grey, but you could also use a wood stain. Most dull colors would be a suitable base as this brings more definition to the white limed recesses and adds to the soft and mellow look of liming.
Day One
Apply knotting solution (if new wood).
Colorwash the boards first for a soft base color. Apply a grey emulsion wash and leave to dry.
Apply a coat of quick-drying sanding sealer. Sanding sealer is actually designed to fill the grain before sanding, but in this case it seals the wood before opening the grain with a wire brush.
Open up the grain (or in this case colorwashed base) with a wire brush. Brush vigorously but carefully, being sure to move the brush only in the direction of the grain – any marks going across the grain will show up once the paste is applied.
Day Two
Prepare the white paste in a bucket -pour the white emulsion paint into a bucket and add the white plaster of Paris until it is a paste-like consistency. Add water periodically when the paste becomes too thick.
With a large decorators' brush, brush on the paste thickly, pressing into the grain of the wood. Add more water if the paste becomes too thick.
Using a damp cloth, wipe off the excess paste.
Wipe again with a cleaner cloth.
Finally, seal with two coats of acrylic floor varnish. This will slightly soften the white color when wet, but as the varnish dries the white will show through again.
Filed Under: Home & Maintenance
About the Author: Jason Prickett loves to write about home maintenance and stuff you can do yourself instead of hiring any professional. His step by step guides will assist you in completing your home maintenance tasks.
Comments (0)