By Cody Riffel on Jan 26, 2018 with Comments 0
---
Hanging stockings is traditional habit. The stockings are hung near the fire place in every house by the children and elders in the Christmas Eve. The Children believe that the Santa Claus will come during the night time and stuff the stockings and go. Usually their parents used to stuff those hung stockings without the notice of their children. Are you in the position to stuff them, these tips will surely give you an idea of classic gifts can be stuffed.
Considering the classic stuffers means, generally toys, candies, and money come to our mind. These stuffers are out-dated now; you must stuff with some new gifts. But still the classic toys are produced and sold; this is because of its toughness and durability. Most of the parents choose only the classic toys because their childhood memories make them to buy it.
Young children prefer only the classic toys, because they try to play them with their hand. But older children usually need the electronic toys. You may also consider professional fingerboards for older children.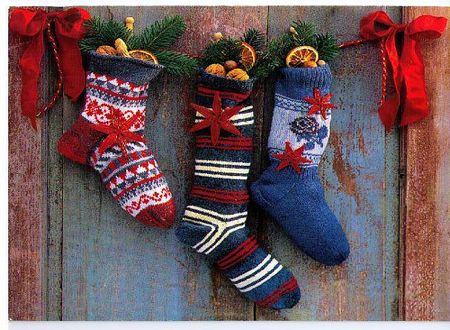 For example, jacks, marbles are the classic gifts that are mostly stuffed for young children. These gifts are mostly available in sets with a dozen pieces.
Slinky is the next preferable gift for stuffing. This is a toy which can stretch its body and can climb a couple of steps. Usually it is made of metals, but the modern toys made of plastic are now available in the market.
The playing cards made of plastic are an worthy gifts for young and old. It has a deck of fifty two cards. There are some more card games such as old maid and sandwich.
There is a toy which tells you the fortune that is magic 8-ball. This is similar to an oversized billiard ball. You have to think something in your mind and look at the back side of the ball which will tell that the thing in your mind will happen or not.
Wooden toys are also a preferable gift. Dominoes, alphabets, cards made of wood are suitable one for young children.
If you want to give much more traditional gifts, you can go for the old wrapped chocolates and some chocolate filled sweets.
Are you ready to purchase the stuffs for stocking, have this in your mind. Buy gifts that the hung stock can hold. Don't buy any heavy gifts.
Stuffing the hung stockings with traditional gifts will teach your children about the importance of the tradition and make them to realize the value of their gifts.
Filed Under: General How To's
About the Author: Cody Riffel is a regular contributor to MegaHowTo. She likes to write on variety of topics, whatever interests her. She also likes to share what she learns over the Internet and her day-to-day life.
Comments (0)