By Marie Mayle on Aug 05, 2010 with Comments 0
---
Business is not an easy task especially when you are for the shipping business. As like all the other businesses, you must keep an eye on the other shipping companies, who are in the competition over their strengths and weaknesses etc. Once you are in the business, you are in front with your competitors. But no matter how much difficult this shipping business may be, keep your hopes up because the higher the risk, the higher would be the profit for the longer run. Below are some of the guidelines related to this business for your success?
Procedure:
Hire a lawyer within your area
The first step which we would recommend will be to plan out the business with that lawyer. To get knowhow about the legal issues regarding the business, if any, lawyer is must. Also, to find out that is the business manageable from the location. You can also create some strategies regarding the advertisement of the business with him even.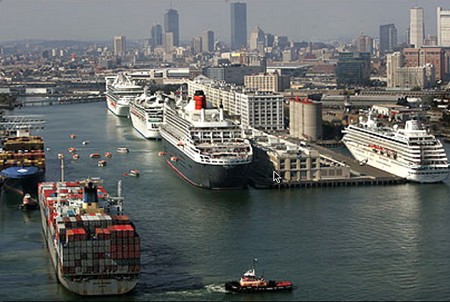 Find out the financial assistance for the shipping business
You obviously would require a large amount of money to set up the business. For this you have to take credit from bank or else, you would have to search for those kinds of people, who are willing to invest in this sort of business. One thing you must keep in your mind is to follow the legal and appropriate way of advertisement plus encouragement. Also keep an idea in your mind that how soon you would be able to send all money back of loans.
If you are finished with all the activities regarding legalities, and you have got all the sufficient funds too, then now start looking for the people, and the business, who are agree with you on your terms to shipped their products by you. Variety of way exists for this particular task. One of them is to go yourself personally and to offer them you services (to the locale). Also advertise with some attractive deals.
Next step is to get insurance of the business. It's the most important step because it prevents from the losses in case of any unwanted accidents or so. Many companies are offering insurance policies these days.
Next step is to set up a Graphic designing department for your shipping business. Because it's a modern age now, so for all the businesses, you need to have special graphics department, to design logos, banners, and websites too. These days, professionals know that the business largely depends over these tactics.
Purchase the vehicles like, large Lorries, trucks which are essential to bring all the goods and products from their go downs or destinations. This is another step, which you can discuss with your legal advisor and managers. Employ some of the trained professional drivers to drive them well and safe (only those who have clean and good driving record).
These are all the tips, which you may require to start up your shipping company.
Filed Under: Uncategorized
About the Author: Marie Mayle is a contributor to the MegaHowTo team, writer, and entrepreneur based in California USA. She holds a degree in Business Administration. She loves to write about business and finance issues and how to tackle them.
Comments (0)