By Marie Mayle on Nov 04, 2010 with Comments 0
---
If you love flowers and have a creative flair for floral arrangements, starting a own flower shop can be the perfect business for you. People often purchase flowers for holidays and events throughout the year, and with a great business plan this venture can prove a profitable business.
Design a business plan. Include your business name, location, goals, marketing and your start-up costs. Make it detailed and precise in order to obtain the financial support you will need.
Obtain the required licenses and permits you will need. Visit your state's business licensing headquarters or website to gather more information about how to apply. You will need to have a tax identification number from your local department of revenue or taxation as well.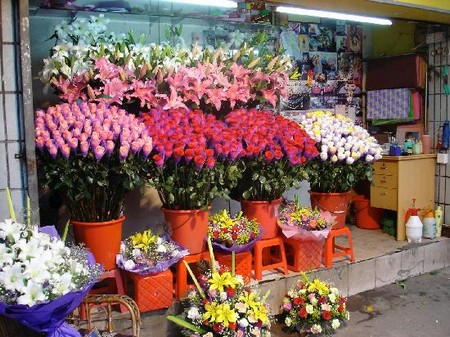 Determine what services you will offer. Decide if you want to cater weddings, flower delivery for birthdays and other special events. Choose the type of services you will provide and include information about the store's location and the number of staff members you will need.
Find a location. Ideally, you want your shop located where your target audience can see you best. With the help of professional fit out companies like shop fit out Perth, you should determine how much space you will need. Provide an area for display and storage, along with a consultation area for customers to discuss floral design selections.
Decide what type of flowers you will sell. Research you area and determine the most popular flowers people order. Find wholesale flower sellers and growers around the area if possible. Compare their prices and the quality of flowers they have. Maintain the shop's weekly and daily floral supplies. Keep in mind seasonal flower trends when placing orders.
Purchase all equipment for the floral shop. You will need tools to arrange flowers and a refrigeration system to keep flowers fresh longer. Furnish the flower shop. Provide a display area for the plants so people can see them as they walk by the shop.
Determine your price points. You'll need to figure out how much you will charge for your services. Compare your price list with that of your competitors. Make sure you will earn a profit with your price range.
Hire the right staff. Make sure they have enough skills for floral arrangements and can provide great service. Provide training to improve their skills. Hire people who have a lot of knowledge about flowers. Make sure you know about the products you sell. Customer service should stand as a top priority when running a business. Purchase floral book and magazines and display them inside the shop.
Always provide great customer service. The competition can prove high, and you want to ensure your flower shop stands out from the rest. Provide unique arrangements that give your floral shop a signature look.
Promote the floral shop. Determine how you will advertise. Consider starting by placing ads in your local newspapers and magazines. Design flyers and brochures for distribution. Ensure you have your contact information and provide a map of the shop if necessary on all printed materials. Create business cards.
Filed Under: General How To's
About the Author: Marie Mayle is a contributor to the MegaHowTo team, writer, and entrepreneur based in California USA. She holds a degree in Business Administration. She loves to write about business and finance issues and how to tackle them.
Comments (0)