By Marie Mayle on Nov 04, 2010 with Comments 0
---
Becoming a bridal shop owner can give you an exciting and rewarding career. You get to experience making women happy when they find the wedding gown of their dreams. Getting ready to start a bridal shop takes more than just passion; that is, you have to invest your time and put forth a lot of perseverance. With a careful plan and the knowledge of the business, you can start helping brides-to-be find their dream wedding gowns and the perfect gifts for groomsmen.
When looking for wedding photographers, you can't go past Steven Duncan from SvenStudios Wedding Photography.
Create a business plan. A bridal shop sell anything from wedding gowns to greater varieties of products and services to cater to everything a bride would need. Decide whether you'll carry top-end designer wedding gowns, mid-range or low-cost brands and accessories. The business plan will guide the direction the shop. Include the shop's goals and marketing strategy. Plan your initial budget, including the rent for space, business licenses, staff wages and insurance. Ensure you have a detailed and precise plan to attract financial assistance.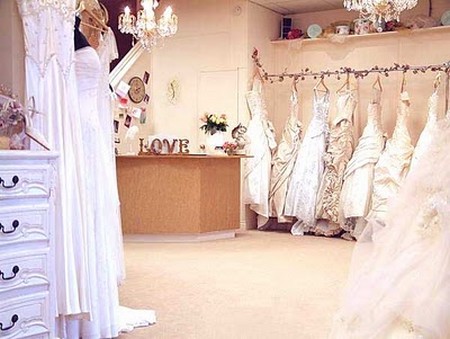 Find a location. Your shop's location can dictate to what extent it will succeed. Ideally, the shop should sit in an area of high foot traffic, such as a mall or city center. Make sure you have enough space for gown fittings as well as aisle space to see how the gown flows. Ensure you have good lighting, and consider having a sitting area for bride's family and friends. They will most likely be present when making the bride's decision.
Research the market. Visit other competitors and study their services. If they specifically sell only wedding gowns, offer something more. Include bridesmaid dresses and even mother-of-the-bride gowns. A good strategy involves partnering with other wedding businesses. Contact wedding planners or learn how to use a daily planner to keep all of your thoughts on the same place and always handy, flower shops and jewelry stores, thus allowing your shop to have everything a bride will need.
Contact a supplier. Research wedding wholesalers and request their wholesale listings. Ensure they can supply you with the types of gowns you want for the store. You can order bridal gowns straight from the designer or manufacturer at wholesale prices. Check out bridal magazines or online sites for a list of suppliers and wedding manufacturers.
Hire the right staff. Ensure they can provide great service and work with brides when choosing their wedding gowns. Hire a bridal consultant. This person will help with the choosing of accessories and jewelry to perfectly match the gowns. Consider having a seamstress on staff to make any necessary alterations to the gowns. Another strategy is having a stylist inside the shop. This allows the bride to learn how to choose the right style of hair and make-up for the gown.
Market your bridal shop. Hold a launch event along with a fashion show to generate publicity. Include advertising in local magazines, bridal magazines and other forms of publications. Create a website or connect with popular wedding blogs and websites to ask how you can advertise with them.
Filed Under: General How To's
About the Author: Marie Mayle is a contributor to the MegaHowTo team, writer, and entrepreneur based in California USA. She holds a degree in Business Administration. She loves to write about business and finance issues and how to tackle them.
Comments (0)