By Darlene Aronson on Aug 03, 2010 with Comments 0
---
Variation is the word used to best describe pursuit as it may vary from individual to individual. Many people find fulfilment in  photography, reading, scuba diving, music, online games like those at gurusway and more. But a few prefer something apart from this. For instance, they feel a great deal of attainment in solving difficult, back breaking crosswords. Yes difficult, but a stratigical approach combined with a pinch of patience can help you decipher these strenuous puzzles.
To start off with solving a challenging crossword, here are a few thumb rules. Before beginning with the solutions one should always read through all the clues and jot down all the apparent answers right away. Remember, sequence is the key. If you grasp the ropes to a particular part or corner of the crossword then focus and stick to it. There's absolutely no point in guessing riddles in the air. Give your time until you deplete all or almost all of the answers to that corner. Then sit back, take a deep breath and go through all the hints and clues methodiacally, first to last.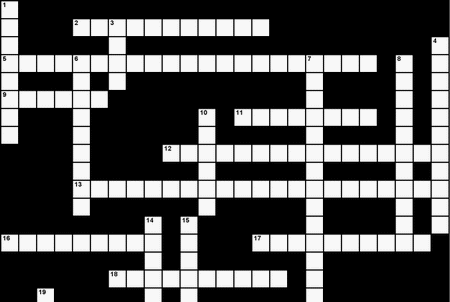 Mind you, rationality is not always the way out when it comes to these mind boggling puzzles. Supposition and presumption play equal and important roles while solving these cross words. Thus, guess work at a certain point is always an intelligent decision.
Often most crosswords follow a certain theme or pattern. If you wish to ace your challenge at a crossword then begin with trying to find it's theme. But then again, this might always not be true. Some crosswords may be set up very randomly. But in case you find any theme then hold on to it. A vey probable place to begin with your search is within the clues. Once you find a theme, you can then start off with the long blanks and see if they match the pattern.
While solving your crossword, do not hesitate on calling help. No, it isn't termed cheating! But just stretching the circle of your available knowledge. You might call in a neighbor, a friend, a collegue or anyone who might appear useful.
Similarly, use sources. Use your internet, dictionary, science books, encyclopedia or any other rich in vocabulary text that could help you through your puzzle.
No doubt, somewhere between all this you might lose your span of interest. That's when you need to set it all aside and take a long stretch. Crack your neck, close your eyes and invigorate your brain. Go back to the crossword whenever you feel like doing it again. Use the tips, all the available help guides and don't give up until and unless you sort out every blank. That's when you'd look back at the crossword, pat your shoulder and say, ' Bravo, I did it!'
Filed Under: Computers & Technology
About the Author: Darlene Aronson holds a degree in English literature and is a college teacher in Texas, USA. She likes to help others by sharing her experiences in education and training field. She has written for many blogs as well as local magazines.
Comments (0)