By Vincent Carreno on Aug 03, 2010 with Comments 0
---
Today, life has become quite risky. One just can't put his/her things open at any place as it's a fear of theft of each and every thing whether it's a small piece of paper. So same is the case with cars and the spare parts belonging to the cars. If you park your car in parking and goes inside, there is always a due fear of theft in your mind, which even doesn't let you concentrate much over your work and drag back your attention to your expensive belonging. But thanks to these car alarm systems, which made one's life, easy up to an extent. They avoid such kind of incidents up to a large degree.
Basic function of an alarm system of the car is to notify the owner, of the possible theft, if someone unwanted tries to access the car, illegally. There is variety of ways through which, these car alarm systems notify the owner. They also come in many designs too with a wide range of options. Following are the points, which one must keep in mind while searching for an alarm system for cars.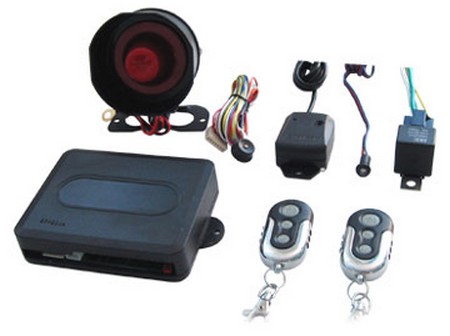 Understanding of the compatibility of alarm system with car
It's quite possible that your car might not be compatible with the alarm system, you want to buy. For example if your car's model is old one let say 2003, and you are buying a latest car alarm system with latest range of function, it might not be compatible to your car and might not work properly. So for this, kindly refer to the manual of your car before buying it or ask a professional mechanic having dexterity of this field to guide you properly about the compatibility.
Budget consideration
You must also keep this in your eye that your top priority is your own pocket, so you can't go out to purchase a system without proper graph of your budget in your mind. There are many automobile centers, who are selling cheaper alarm system, rightly proportional to your pocket in case you are having tight budget too.
Online search or reference to the magazines of automobiles
Internet is a tremendous source of marketing today. There are several car alarm manufacturers, even who are serving from a decade or two, who have their complete websites over internet. Search for them, its not necessary that you go for them, but at least it will give you an idea about who are the best in the business and who are still making their name.
Check out for the available options in alarm systems
Currently, several alarm system with several functions are available in market. It's just not that only noise creating feature is available, several other features with advance technology such as remote starter or panic alarms etc. are available so you can ask for the best possible features for your car.
Ask the insurance company
You can also ask your car insurance company for this purpose as some of the insurance companies also offer these alarm systems, which might cost you lesser.
These are the tips, which can really help you for selecting the alarm system for your car. Moreover you can also take expert opinion from professional mechanics and automobile dealers for this purpose.
Further Readings:
Filed Under: Cars & Vehicles
About the Author: Vincent Carreno is a cars enthusiast who loves all things about cars and the automotive technology. He is also the chief editor at a local magazine which shares new, exciting and informative articles about troubleshooting car problems.
Comments (0)