By Justin Belden on Apr 28, 2010 with Comments 0
---
Why not try selling your goods over the internet? You can display them on a variety of websites, such as www.sell-all.co.uk. On this website you can advertise your items for sale in the same way as you would in a newspaper – simply state the price you are seeking. If you are a private advertiser, the advertisement is free, unless you are selling a car, caravan or house.
You can also put your items up for auction on the internet, but watch the small print: some auction sites say they are free, and although this may be true for buyers, sellers often have to pay a fee, usually a display fee or commission on the sale. By far the most popular internet auction site at the moment is eBay. You can buy and sell anything on the site, from antiques to office goods and anything else besides. In fact, some people are running very successful businesses solely on eBay! To find other auction sites, simply key the words 'sell item auction uk' into your preferred search engine and you should have more sites at your fingertips. Remember to shop around and compare commission rates to ensure you are getting the best deal. Also, make sure you add on any commission fee to your reserve price before you start.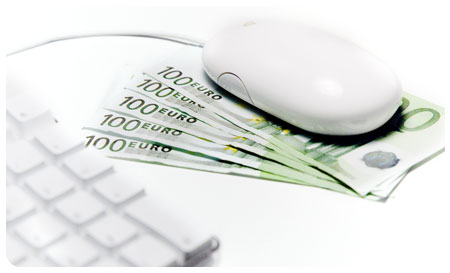 Internet sites come and go. You may also find that yesterday's free website now charges you for its services. Make sure, therefore, that you know exactly what the website charges before you use its services. Do regular checks through the search engines to locate new websites because new ones are more likely to offer their services for free, even if only for an introductory period.
When you have turned your clutter into cash, don't fritter it away: use it to help pay off your debts or invest it for later. Don't use it to fill your home with yet more clutter. Before buying an item, always ask yourself if you really need it and if you'll still be using it in a couple of years' time. If the answer is no to either of these questions, put it back on the shelf and walk out of the shop.
Finally, if you still have any items left over after all your sales are complete, don't be tempted to keep them. Donate them to a charity shop or jumble sale instead. Needy people will benefit from your generosity and you will have the satisfaction of knowing that you have done a good deed – in this way everyone wins.
Filed Under: Computers & Technology
About the Author: Justin Belden is a freelance web & graphic designer with over 15 years' experience. He is also an Avid member of the Design/Development community and a Serial Blogger who loves to help people by sharing interesting and informative tips and trick related to computer and technology.
Comments (0)