By Marie Mayle on Apr 28, 2010 with Comments 0
---
How do you get around? Are you getting the best value for money when you travel? You can make a lot of savings here. Try walking instead of catching the bus or train for short journeys. If your children's school is within walking distance, walk with them there instead of taking them by bus or car. The exercise will do you good, and it will give you a chance to spend a bit more time with your kids.
If you drive, where do you buy your petrol? Petrol sold on motorways or in out-of-the-way places is often more expensive than petrol sold in other areas, such as in towns and cities. Try shopping around, and if you find a supplier that regularly sells cheaper petrol, fill up there whenever you can. Some garages, especially those run by supermarkets, give incentives such as loyalty cards with 'points' that you can save and get free gifts or money off your shopping. These can be useful, but make sure that the garage is not charging you more for your petrol in order to give you these incentives.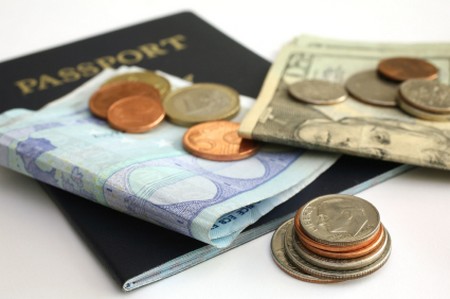 Keep your car well maintained to make sure that it isn't using too much petrol. Switching to a car with a smaller engine capacity can also save you money on your car insurance premiums and vehicle license costs. If you make regular journeys to and from work, why not join a car share scheme or start one in your area? You could also start one with colleagues and share the cost of travelling to and from work.
If you use buses or trains, seek out the best deals. Buying a monthly season ticket could save you money, and travelling during off-peak times could reduce the price significantly. Ask the ticket clerk for the cheapest deals available.
If your journeys are within cycling distance, why not invest in a folding bike? Leaving a little earlier and cycling along quieter routes or on roads with bike lanes is safer and can be very enjoyable. Cycling is also a very beneficial form of exercise. Joining a cycling club can be rewarding too, and could help you make new friends. You might even get your loved ones hooked, and you could go for outings and picnics together. In time, the money you save from cycling instead of paying for bus and train fares will more than pay for the cost of the bicycle.
You don't even need to pay full price for a bicycle. Try picking one up at an online auction instead. Simply key the words 'buy auction uk' into an internet search engine such as Yahoo or Google, and a number of auction sites will be at your fingertips. Many of them are free to buyers, but check the small print, just in case. If you are not online, you can also buy bicycles that come from reputable sources such as liquidated stocks from auctions around the country. The police also regularly auction bicycles from their stock of lost property and recovered goods.
Filed Under: General How To's
About the Author: Marie Mayle is a contributor to the MegaHowTo team, writer, and entrepreneur based in California USA. She holds a degree in Business Administration. She loves to write about business and finance issues and how to tackle them.
Comments (0)