By Justin Belden on Aug 02, 2010 with Comments 0
---
As a consumer we are very well benefited by the presence of more number of telephone service providers. As these companies have a competition among them they strive towards improving their service to attract more number of consumers. These companies there by provide many options in their service package. As a consumer we therefore have to select a suitable option that suits us. There might be a slight difficulty in selecting a suitable option and a suitable service provider in order to subscribe to them. This article helps by providing certain tips towards comparing and buying or subscribing the telephone service.
The first thing about selecting a telephone service provider is that we have to decide what we need. All the service providing companies have the basic services like making and receiving the call. So in case we are in need of the basic services we then have to compare the service providing companies based on their other services. The other services include extra services or non-basic services. Some non basic services are call forwarding, caller ID, call waiting, domestic direct dialing, call barring, conference calls, internet direct dialing, etc. These services may be provided as free service without any charge by certain companies and some companies may demand a small fee during activation of the services or charge as per the service usage.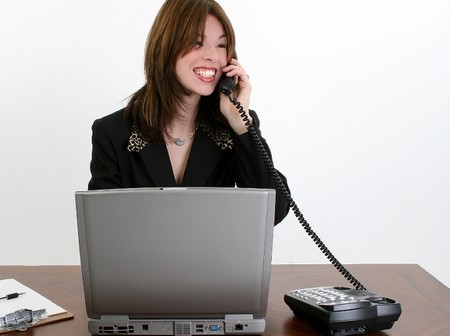 The next thing we have to decide is that we need a landline service or mobile service. The landline service is accompanied with internet connectivity. The mobile phone service is mostly used for receiving and making calls. In case we are using the landline only for internet service and making the calls using the mobile service then we can give up the landline service and use the internet service obtained from wireless telephone service. We can otherwise obtain the cable internet through the company which provides the cable TV service. There are companies which provide many services bundled together. This includes the mobile service, landline service, internet connectivity etc. together in a single package. These packages help in saving money instead for subscribing individual services.
Another important thing we have to do is that we have to look out for the service providers in our area. We must contact them and inquire them about the details regarding the service packages and the service rates. We can also get information regarding this through searching in the web.
The next thing regarding the selection of the service providing companies is that how good are they in customer service. We must find out the customer service provided by the service providing companies in our area. The company's websites always post a positive detail regarding this topic. Hence to get this info we must search on forums and other websites which discuss such issues. We can also get suggestion from the companies customers who are our friends in our profile in the social websites.
There are certain websites which provide an online comparison of the service providing companies. Some websites are WhiteFence and BuyerZone. These websites help us in comparing the service providing company's service packages and their customer service.
A customer should always do a comparison before buying anything. The tips in this above article will help a lot towards the comparison of telephone service providing companies.
Filed Under: Computers & Technology
About the Author: Justin Belden is a freelance web & graphic designer with over 15 years' experience. He is also an Avid member of the Design/Development community and a Serial Blogger who loves to help people by sharing interesting and informative tips and trick related to computer and technology.
Comments (0)