By Justin Belden on Aug 02, 2010 with Comments 0
---
If you enter into a house, you can first see the photographs of those family members. Everyone wants to take photos of their most cheering moments in their life. It starts from their marriage function, children's naming function, tour, excursion, first unforgettable moments and so on. Hence it became their part in everyday life. Everyone having their camera in hand and readily take photos of cherish able moments without expecting for any photographer.
Due to the advances in technology, most of them use digital camera. It is very useful and easy to handle. It can take any no of photos in any no of times. They feel happy to take moments with their friends and family members. Most people have their hobby as photography even they are in some other business. Once the photos are taken, then they are transferred to the computer. But photos and images are occupying most of the memory in the computer.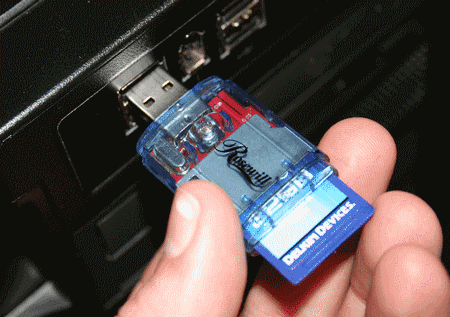 The following tips helps in getting transferring pictures to your computer.
Your memory card is generally having the minimum capacity to hold the no of pictures in it. Hence you need to transfer it somewhere else so that you can take more and more photos in future. There are generally two ways in which you can do this task.
The first one is nothing but making use of a USB cable. It is easiest way to do your task of removing images from the memory card of your digital camera. Just connect the USB cable with your camera and the computer with the slot provided for it. There are different types of models available in market. Hence you have to select or buy a cable which suits your camera slot. After connecting it to the system, just wait for a while to get the dialogue box which gives the option view files to choose.
The system will show you all files in memory card of your camera once you get into all files view menu. Select the pictures you want to remove or transfer in it. If you want to copy all the images in it, then choose select all option to do that process. After selecting them you must save them to view them in future. Save it as thumbnails as it will be easier to view when compared to other viewing options. From this you can choose your pictures to preview.
Removing memory card completely is the second choice. Just get your memory card from camera and insert it into the system's memory card slot. Then transfer your files as previously done.
Filed Under: Computers & Technology
About the Author: Justin Belden is a freelance web & graphic designer with over 15 years' experience. He is also an Avid member of the Design/Development community and a Serial Blogger who loves to help people by sharing interesting and informative tips and trick related to computer and technology.
Comments (0)