By Jason Prickett on Jan 02, 2010 with Comments 0
---
There are three main narrow-bladed hand saws used for cutting curves in wood the bow saw, the coping saw and the fret saw. A keyhole saw may also be used for making enclosed cuts.
Bow saws are used for cutting gentle curves. They have a wooden frame with the blade tensioned by a twisted string. The blade can be twisted through 360 degrees so it can be turned to follow curves and cuts on the forward stroke.
Coping saws are perhaps the most use­ful of the curve-cutting saws. They are similar in shape to a large junior hack­saw, have a round wooden handle and a narrow blade which can swivel through 360 degrees and cuts on the forward stroke. The blade of a coping saw is tensioned by turning the handle. The main limitation of a coping saw is its frame it can only saw as far into wood as the frame is deep. When making an enclosed cut in wood, drill a hole into the wood and then thread the blade through the hole before fitting it into the frame. When following a curve, you should slop every so often to turn the blade, rather than merely moving the whole frame but make sure when you do this that the blade docs not become twisted.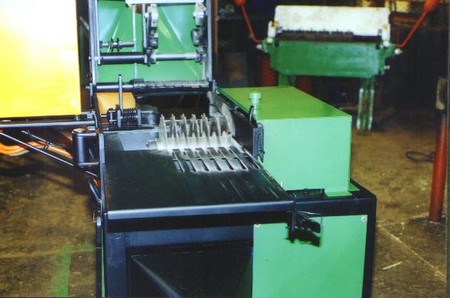 Fret saws are used for cutting very tight curves and for fine work, especially on thin wood such as plywood. A fret saw blade is very narrow and is positioned with its teeth facing towards the handle. The spring of the frame holds it taut.
Keyhole saws (or padsaws) are not easy to use and are generally used as a last resort when nothing else is suitable for making enclosed cuts in a large panel, for instance. The blades cut on the backward stroke and pressure should not be applied on the forward (downward) stroke other­wise the blade is likely to bend. As with coping saws, you start cutting by drilling a hole in the wood and then inserting the saw blade.
Some trimming knife handles can be fitted with padsaw blades.
Filed Under: Home & Maintenance
About the Author: Jason Prickett loves to write about home maintenance and stuff you can do yourself instead of hiring any professional. His step by step guides will assist you in completing your home maintenance tasks.
Comments (0)