By Marie Mayle on May 04, 2010 with Comments 0
---
Although renter's insurance typically is not expensive, you might still want to save every penny you can. Even if a lot of companies offer cheap renter's insurance, you still might want to research about the best deal that you can get. If you are budget conscious, rental property loans could be a great option for you.
Procedure:
Car/Renter's Discount. Usually companies will give you a big discount if you insure your car together with your property. It's like a two-in-one package. Your agent will brief you about the percent discount you will get if you insure your car and apartment with that particular company. This is ideal for those who want a great deal on a policy at a much cheaper price.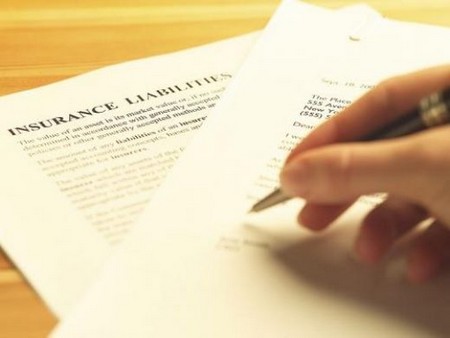 Deductible. Increasing your deductible will let you save more. It is ideal to increase your deductible so as to prevent using your renter's insurance to claim small valued items. Most companies today have a surcharge of 10-85%. This will, however, depend on the number of claims filed within a period of time.

Security System. If you install security equipment in the place you rent, you protect your possessions from being stolen and therefore prevent your property from being an insurance risk. Once the company identifies that your apartment or rental home is less of an insurance risk, you will pay a lesser value for your policy.

Dead Bolt Locks. Insurance companies often give discounts if you have these installed on every door because it increases security. Dead bolt locks are inexpensive and it will totally be worth the small investment.

Smoke Alarms. This will prevent any accident or loss caused by fire. Claims filed due to fire can be very expensive, so your insurance company will most likely give you a discount if you have a smoke alarm permanently fixed in your apartment.

Non-Smoking Household. Smokers cause many fire accidents, so companies are willing to give discounts to a non-smoking household since they seek customers who are least likely to cause risk.

Sprinkler System. Again, claims for loss due to fire are expensive, so installing one of these in your apartment will usually get you a discount with your insurance company.

Organization Affiliations. Many renters secure discounts just by being affiliated with or being members of certain organizations. This may include fraternities or sororities. Inquire about a list of affiliations your company recognizes.
Filed Under: General How To's
About the Author: Marie Mayle is a contributor to the MegaHowTo team, writer, and entrepreneur based in California USA. She holds a degree in Business Administration. She loves to write about business and finance issues and how to tackle them.
Comments (0)