By Justin Belden on Jun 11, 2010 with Comments 0
---
In modern mobile phone, PDM technology has been implemented which is used to store the information in your cellular phone. When it caught to an unwanted hand, the data can be easily hacked. PDM technology includes emails, SMS messages, contact lists and even password. If it is stored in mobile notepad.
Securing the phone physically involves protecting your phone from theft and make sure that software is well secure, when the mobile gets stolen or lost.
Protect the phone physically. Be careful that when you keep your cell phone on the tables in restaurants and in public places. Don't leave your phone in the office cabin desk. Safeguard it by keeping it in drawer of the desk. During travelling keep your phones in your shirt or pant pockets or in briefcase. And also the user must be careful with pickpockets.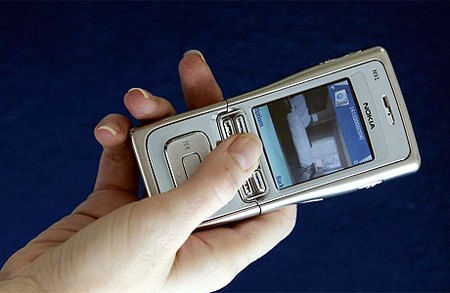 With the help of PINs and password of your SIM card can protect your mobile phones from theft. The theft cannot use your SIM card to make a call or sending messages because when the thefts switch on the mobile phone, it will ask for PIN and password.
The phone can be protected in another way with the help of security code in the phone. This will protect your cell when another SIM card is inserted. Even the phone is stolen or lost with the PIN and security code, the theft can able to reset your phone with factory settings.
To protect the SIM card holder safe. He must note the PIN or PUK number of the SIM card and keep it safe and not on your mobile itself, because the theft can easy access it. With the help of PUK number the user can reset SIM card PINs.
Latest mobile phones support a MicroSD memory card slot. If the phones is lost or stolen, the information in the phone can be easily accessed and retrieved by other persons by using card reader or on other phones. When memory card is encrypted built-in functionalities are found.
Latest mobile such as Apple iPhone support new technology remote-wiping software. With the help of this software which locks remotely your mobile if it caught with theft.
Filed Under: Computers & Technology
About the Author: Justin Belden is a freelance web & graphic designer with over 15 years' experience. He is also an Avid member of the Design/Development community and a Serial Blogger who loves to help people by sharing interesting and informative tips and trick related to computer and technology.
Comments (0)