By Andrew Reinert on May 04, 2010 with Comments 0
---
Having acne can really be frustrating. It can lower your self-esteem and affect the way you deal with people. Acne can affect a number of people, and once it affects you and you have found solutions to treat it, the problem does not stop there. Acne can lead to serious skin scarring and dark spots, which will make your skin blotchy and less presentable. There are many solutions that guarantee great results. There are oral and topical treatments, or you can consider natural ways of reducing your pimples. Natural ways ensure there are little to no side effects and most likely will work to your benefit. Additionally, they are also very cheap and involve easy, step-by-step procedures. For those who prefer the more natural way, here are some steps and procedures you can follow.
Procedure:
It may sound clichéd and trite, but it is really important that you wash your face every day. Use a gentle cleanser with a pH-balance without perfumes and other chemicals. Washing your face is the first step to getting a clean and pimple-free face.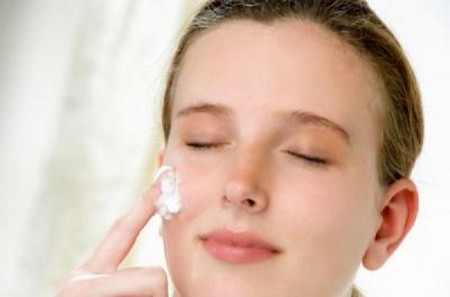 Make sure you touch your face only when your hands are clean. Avoid touching your face with your hands; if you must do so, make sure that they're clean. Your hands carry a lot of germs and bacteria that can cause pimples.
Do not squeeze or prick your pimples. Again, your hands carry a lot of germs and bacteria. When you prick your pimples with unsterile tools, it may lead to more breakouts and possible scarring—something you definitely want to avoid.
Steam your face once or twice weekly. Pour hot water into a deep pot, then place your head where the steam rises and tent a towel over yourself to prevent the steam from escaping. This will open your pores. Afterwards, wash your face with cold water to close your pores.
Mix 10 drops of any essential oil such as calendula, chamomile, juniper, lavender or mint with two tablespoons of almond oil or soy. With a few drops of this solution, smooth it over your dampened face.
Use herbs. Try a few herbs like burdock root, alfalfa, cayenne, yellow dock root and chaparral.
Try using other topical mixtures. Use a cotton ball to apply a beaten egg yolk to your face and leave it there for 15 minutes. With honey and oatmeal, create a mixture and apply it to your face. Oatmeal acts as an oil absorber, and honey is a natural soothing agent for the skin.
Acidophilus can be used to fight bacteria, so try it for your pimples.
Eat a diet that is high in fiber, including whole grains, fruits and vegetables. This will help nourish your skin and flush out toxins. Avoid eating too much junk food and foods that are high in caffeine and salt.
Determine which specific foods affect your skin and remove them from your everyday diet.
Take zinc supplements in addition to your diet.
Limit stress and your exposure to the sun. If you have to go out, make sure you apply sun block to protect your skin to prevent further damage.
Filed Under: Health & Personal Care
About the Author: Andrew Reinert is a health care professional who loves to share different tips on health and personal care. He is a regular contributor to MegaHowTo and lives in Canada.
Comments (0)