By Justin Belden on Sep 15, 2017 with Comments 0
---
If you want to protect your directories, follow the instructions below:
Procedure:
On the homepage of your cPanel, click on the Password Protect Directories icon under "Security".

The Password Protect Directories Directory Selection popup will appear on your computer screen. Select a domain from the drop down menu and then click the Go button.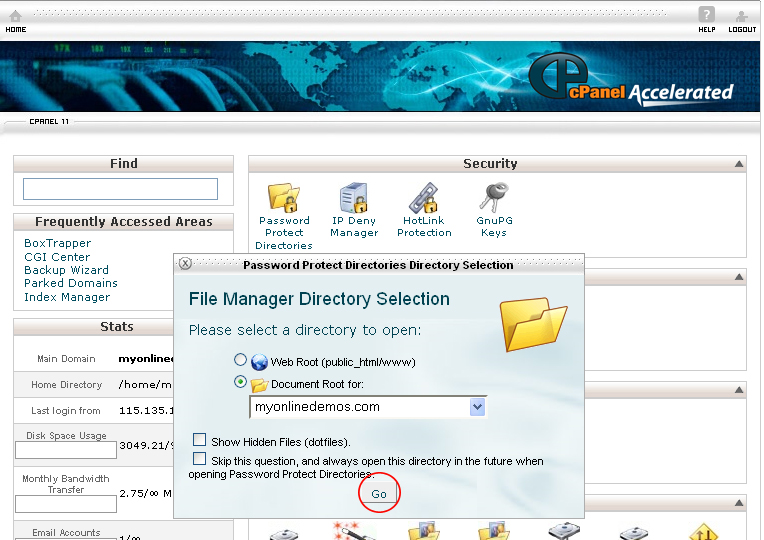 Choose the directory that you want to protect with password.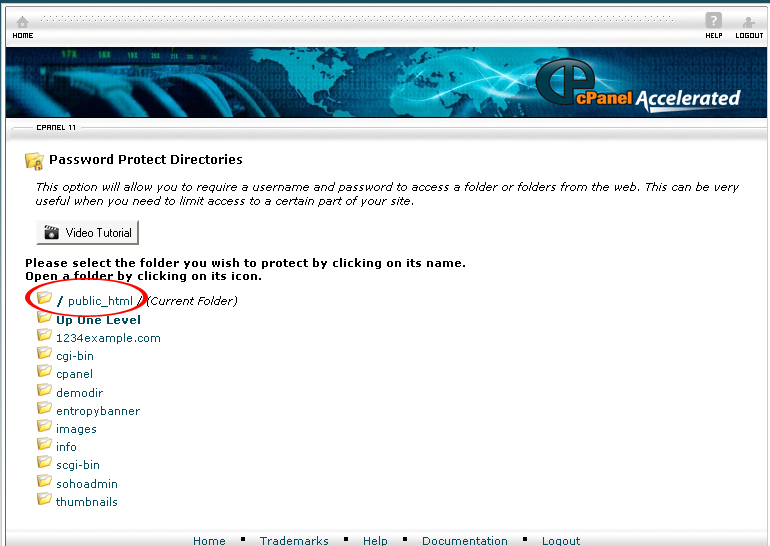 Check the "Password protect this directory" check box. Enter a name for the protected directory in the Name the protected directory text box.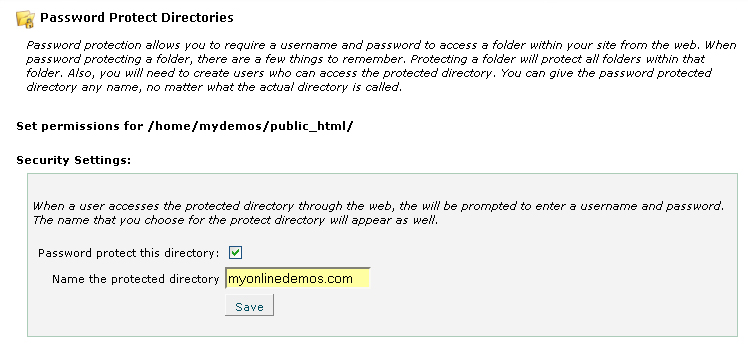 Click on the Save button.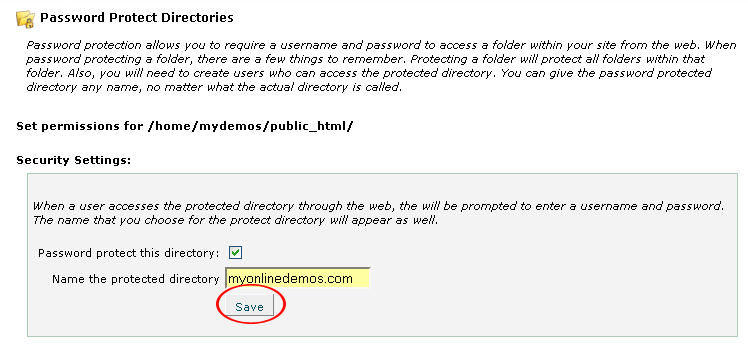 To grant permission for a user to access the directory, follow the instructions below:
Enter a username in the Username textbox.

Enter a password in the Password text box.

Reenter the password in the Password (Again) text box. The passwords that you have entered must be the same and match with each other.

When you are done, click the Add/modify authorized user button.

Only the username listed in the Authorized Users list box will be able to access the directory.
Filed Under: Computers & Technology
About the Author: Justin Belden is a freelance web & graphic designer with over 15 years' experience. He is also an Avid member of the Design/Development community and a Serial Blogger who loves to help people by sharing interesting and informative tips and trick related to computer and technology.
Comments (0)