By Marie Mayle on Nov 05, 2010 with Comments 0
---
No matter what items your gift shop sells, you need thoughtful promotions in order to maximize your sales. You will have to market your shop in order attract customers and generate income. You can use a number of creative ideas to bring attention to your business. Once you learn how to promote your gift shop, you can build a career around it.
Create and distribute flyers about your gift shop. Place coupons in high-traffic areas and offer discounts for special items. This can prove especially helpful especially if you have a new gift shop with no existing customer base. Depending on your target audience, hand out these fliers in places they frequent such as local parks and residential areas. Place contact information and a map of the store on the flyers so customers know where to find you.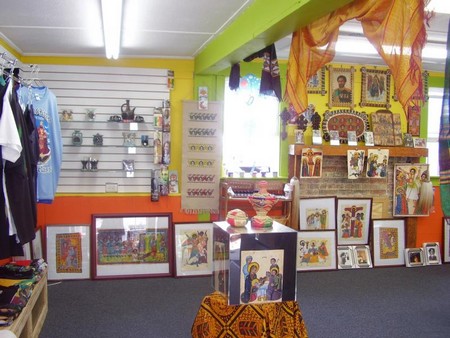 Create a loyal customer base. Build a relationship with your customers. Provide great service by hiring friendly staff. Be knowledgeable about your store's items. Ask customers what items they would like for you to have on hand and for what types of events. Suggest items you think suit best those descriptions. After making a sale, ask customers if they would like to receive information on new products and special offers. Gather their contact information and add it to your address book.
Create a website. Show your products online to target people outside of your immediate area. Add it to local directories so anyone can find the website every time he searches for local gift shops. Hire a web designer and post high-quality photos of your items along with brief descriptions. Allow people to order online to build up your sales.
Order business cards. This is a great way to promote your gift shop every time you meet people. When they ask you what you do, hand them the business card. Place a photo that reflects the gift shop or your cards so they get instant information about your business.
Advertise in your local newspapers and magazines. Contact them to learn how you can get your gift shop featured. Send in your gift shop's information. Ensure you add all special details and distinctive services the shop offers. Contact online lifestyles magazines and blogs as well. No form of publications is big or small.
Advertise at the right time of year. Christmas remains a big sales time for gift shops. If your gift shop sits near a college or university, conduct research on what's hip and new for their interests. Knowing the latest trends of the season will prove a major key to the success of your business since it allows you to spend money wisely and boost your business sales.
Consult with an expert. Hire a professional publicist. He will have the media connections and experience to provide you with great information on how to promote your gift shop.
Filed Under: Uncategorized
About the Author: Marie Mayle is a contributor to the MegaHowTo team, writer, and entrepreneur based in California USA. She holds a degree in Business Administration. She loves to write about business and finance issues and how to tackle them.
Comments (0)