By Leona Kesler on Nov 05, 2010 with Comments 0
---
Merlot, a particularly popular wine in the United States, South America, Italy and Australia, has a fruity aroma and distinctive characteristics. If you are a Merlot lover and want to buy Merlot, you have to trust your own personal preferences and taste.
Check out the wine's quality by reading the label and tag. Consider the packaging, authenticity and price to help determine its worth.
The Merlot's style might derive from region or country of its production. Knowing where it was produced will give you an idea its own trademark or signature. Although different countries and regions produce Merlot, this doesn't necessarily mean they are all the same. For instance, the wine might have a certain signature that separates a Merlot from Australia compared to one from Italy.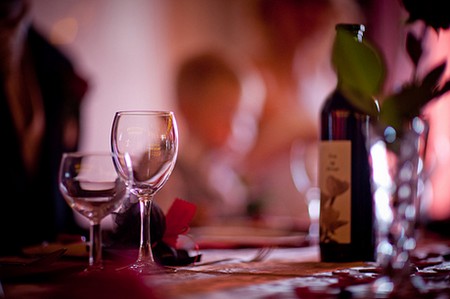 At present two large regions produce Merlot: France and California. These regions have their own style and ways in which they are different so that avid wine enthusiasts will distinguish its identity. France producers of Merlot prioritize how to balance the gap from non-fruit to fruit characteristics, while those produced in California highlight the fruit taste first.
Both California and France Merlot producers use grapes to produce the product. However, the emphasis of a certain flavor or essence might differ due to its location and the effect of how the grapes in these regions develop. In France—specifically in the grape-growing regions of Pomerol and St. Emilion—ripening grapes presents something of a challenge due to the changing climate. In California, however, grapes can typically ripen year-round. The riper the grapes are, the greater the chances of getting a fruity essence for producing Merlot in this region.
Carefully check out the label of the Merlot you desire to buy. To assist you in determining which Merlot proves authentic and high quality, look for the specific regions of production. You might just see "California," which designates a general place and doesn't offer any real specifics. But if you read "California" followed by "North Coast," you have a much better idea of where the wine originated. From there you can determine where and how the winery produced your Merlot since this area is typically know for slightly higher quality. If the label lists a particular vineyard such as Three Palms Vineyard or Bancroft Ranch on the front label, this lets you know it stands among the highest quality Merlot—and you'll that reflected in the price. Reading the label will help you determine a Merlot's authenticity and high value.
Filed Under: Food & Cooking
About the Author: Leona Kesler is a head-chef at a very popular food restaurant in New York. Also she is a blogger who shares her experiences, tips, and other informative details about food and cooking. Her recipes are featured on many magazines.
Comments (0)