By Andrew Reinert on May 24, 2010 with Comments 0
---
Having a baby can be the most wonderful and challenging time in the parents life. If you have decided to have a cesarean delivery then the postpartum care is a little different from natural births. Preparing can make your postpartum care as easy and help you transition into being a mother. This preparation can ease your anxiety and allow your spouse to spend time caring for the family as opposed to household chores. Preparing for you postpartum care is worth the time and investment.
Things You'll Need:
Step 1
Discuss the changes with your spouse. Will your spouse have time to take off from the job to care for you and the new baby? Determine how much time your spouse has off. Work out ways to have your spouse commute to work a few days a week and explore the option of taking half days at work. There may be ways for him to telecommute via skype and other online venues. There are more and more options companies offer for paternity leave. Ask you company what their policies are.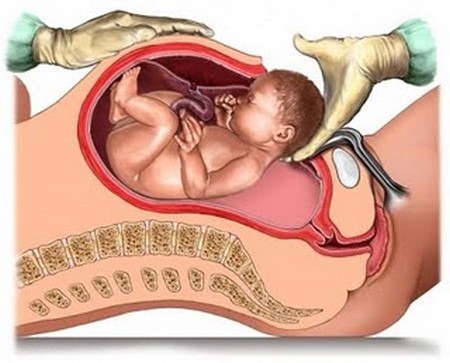 Step 2
Involve family. Invite your parents and/or grandparents to come and lend a hand. Most grandparents would be excited over the new baby and would not hesitate to spend time with their new grandchildren. This can help you get the proper rest your body needs while it is healing. You can have worry free time to shower, run errands and tend to the changes your body is still going through.
Step 3
Seek professional help. You can hire a postpartum doula. If you plan ahead, you can set money aside to take advantage of this option. Postpartum doulas can help with light household duties, cooking, other children and show you how to care for the new addition to your family. Some doulas work overnight. Some come for a few hours a day. Explore your options.
Step 4
Ask close friends for their help. Ask friends if they can alternate taking turns in shifts with you to help you get acclimated to the first week of being a new mother.
Step 5
Prepare food ahead of time. Cook meals and freeze the,. You can also buy easy to make meal items like deli meat, soup and tv dinners. It is important for the mother to eat well to assist the body in the healing process and also it is important if the mother chooses to breastfeed. Expecting moms may also be eligible to receive a breast pump covered by insurance.
Step 6
Use plastic or paper plates and utensils to eat from. Using these disposable products eliminates clean up time.
Step 7
If you have older children, prepare to have them picked up for school. You can ask about carpool options in your neighborhood until you are well and can move around freely.
Step 8
Save up some money and keep it to the side for petty cash and emergencies. This will eliminate the need for a bank run in case of an emergency or need.
Filed Under: Health & Personal Care
About the Author: Andrew Reinert is a health care professional who loves to share different tips on health and personal care. He is a regular contributor to MegaHowTo and lives in Canada.
Comments (0)