By Arthur Kunkle on May 24, 2010 with Comments 0
---
Everyone enjoys the beauty of plants and flowers. Plants are diverse life forms that can thrive in soil or in water. If you have a water garden, there are some flowers that would look great floating on top. Some flowers do better in deeping potting. Marginal plants like the Stargrass and Tigree grow just below water surface lines. There are also plants that also grow underwater. In the case of a water garden some plants thrive when planted in fabric pots. The pots allow for the water to go through them. Here is how you can pot plants in your water garden to increase the appeal.
Procedure:
Things You'll Need:
Gallon sized pots
Pea gravel
Underwater plants
10-inch fabric pots
Marginal plants
Aquatic fertilizer
14 to 16-inch fabric pots
Lotus and hardy water lily plants
Floaters
Tropical lily plants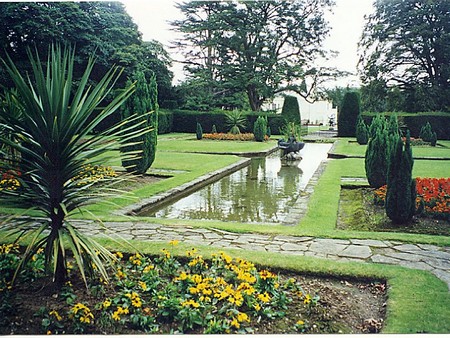 Underwater Dwellers
Step 1
You need to fill a one gallon fabric pit with some pea gravel. Place your plant directly in the middle of the pot. The foliage of your plant should be abover the top of your fabric pot.
Step 2
Pour more pea gravel into your fabric pot to anchor your plant in place. You want to fill the fabric pot to ¾ fullness.
Step 3
Now, sink your plant in the fabric pot to the very bottom of the pond. Underwater plants need to be submerged at a minimum of 12 inches below water.
Marginal Plants
Step 1
You'll need a 10 inch fabric pot. Place some organic potting soil in the pot. Place your plant in the center of the fabric pot.
Step 2
You want to place your plant two or three inches under water surface level. Place a cinder block or use bricks to elevate your plant to the proper level below surface. You don't want your plant too fat under water.
Step 3
Marginal plants need to be fed. You can use fertilizer. Follow the instructions on the packaging. Most plants will take to fertilization every 6-8 weeks.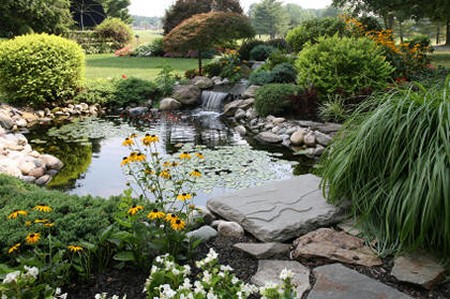 Lotus and Hardy Water Lilies
Step 1
Use a 14-16  inch fabric pot for these plants. Fill the fabric pot with organic soil. Place a Lotus or Lily in the center of the pot. The foliage should be above the rim of the fabric pot.
Step 2
Place some pea gravel on top of the soil. Then, sink the plant 12-18 inches.
Step 3
You can fertilize Lilies or Lotus flowers wuth aquatic fertilizer. Follow the instructions on the label. The Lily plants should be fertilized every 6-8 weeks. The Lotus plant should be fertilized once time every month.
Further Readings:
Filed Under: Uncategorized
About the Author: Greenery always attracts Arthur Kunkle. He has a big garden where he plants many fruits and vegetables. His passion for gardening motivates him to write and share different tips on gardening.
Comments (0)